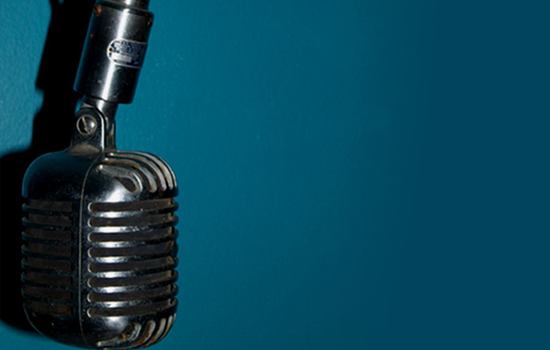 What a great week of poetry we just had here in the Northeast. WordXWord was incredible over in Pittsfield with a full week of poetry and spoken word. And further east in Boston, the National Poetry Slam took place where #TeamNittyGritty competed against some of the best in the country to come out in the top 40! Last year the Nitty Gritty Slam team was near the bottom of the list at their first ever showing at NPS. This year, though, the team rose up and beat the odds and climbed up the ladder. We are very proud of how well they did and how they represented Albany on the national stage. Join us Tuesday at Valentine's to welcome them back and to crown the Season Two NGS Champion of Champions as we mark the end of a very turbulent second season.
But, before that, there is an incredible group of poets and writers who will be sharing their work to help close out the Festival of Writers in a program called "This Upstate Life". Scheduled to read at this event are Tom Corrado, Carol Graser, Anne Decker, Susan Jefts, Sarah Giragosian, Howard J. Kogan, Marea Gordett, Marion Menna, John Worth Gordon, Mary Cuffe Perez, Dan Wilcox, and Himanee Gupta-Carlson.
Here is what is coming up in Poetryland this coming week starting on Sunday in Rensselaerville…
2:30pm – This Upstate Life, a Reading by Local Authors
Conkling Hall, 8 Methodist Hill Road, Rensselaerville, NY
"This Upstate Life" where local writers will read their own work, poetry, fiction, personal essay, or cross-genre and experimental work specifically rooted in the upstate New York region.
7:30pm – Front Parlor
The Olde English Pub, 25 Quackenbush Square, Albany, NY
A storytelling night at The Olde English Pub with a different theme each month.
8:00pm – Club Harmony
Wok 'N Roll Cafe, 52 Mill Hill Road, Woodstock, NY
Weekly poetry open mic with featured reader Victoria Sullivan hosted by Michael Platsky.
7:00pm – Club Helsinki Open Mic
Club Helsinki, 405 Columbia Street, Hudson, NY
A weekly open mic for music, performance, and poetry on the incredible Club Helsinki stage.
7:00pm – Emack and Bolio's Open Mic Night
Emack & Bolio's, Delaware Ave., Albany, NY
A weekly open mic for music and poetry
7:00pm – Colonie Tuesday Night Live Poets' Corner
William K. Sanford Town Library, 629 Albany Shaker Road, Loudonville, NY
ocal poets and writers of all ages are invited to present six to ten minutes of their original work at this open reading forum. The public is encouraged to stop in and listen. Hosted by William Robert Foltin.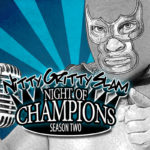 7:00pm – Nitty Gritty Slam #52
Valentine's, 17 New Scotland Ave., Albany, NY
We are marking the end of Season Two of Nitty Gritty Slam and welcoming the team back from the National Poetry Slam next Tuesday at Valentine's with the Night of Champions! All of the season's winners are invited back to take part in this great event to crown the Season Two Champion of Champions. Illiptical will be defending his title from last season… who will take the belt away from him? Sign up begins at 7PM, open mic starts at 7:30, and the slam starts at 8PM. Admission is $5.00 ($3.00 with student ID). This is an 18+ show.
8:00pm – Northampton Poetry Open Mic
Hinge, 48 Main St., Northampton, MA
Northampton's only weekly open mic poetry night offers some of the best, most creative voices in the county. Every Tuesday night at 8:00pm. Come down and listen. Come down and share your words. Academic or slam, spoken word or political: Your words are welcome.
7:00pm – Poetry, Beacon
Beacon Yoga, 464 Main Street, Beacon, NY
Monthly open mic for poets and poetry with featured readers hosted by Adrianna Delgado and Glenn Werner.
8:00pm – Pauly's Hotel Open Mic Night
Pauly's Hotel, 337 Central Ave., Albany, NY
Poetry, Music, Comedy and more take center stage at Pauly's weekly Open Mic Night hosted by Brian LaPoint and Joshua Gruft.
7:00pm – Rockhill Bakehouse Open Mic
Rockhill Bakehouse Cafe, 19 Exchange Street, Glens Falls, NY
Weekly open mic for musicians and writers.
8:00pm – Starving Artist Thursdays
Hudson River Coffee House, 227 Quail Street, Albany, NY 12203
A weekly open Mic for music, poetry, and spoken word at one of Albany's best new coffee shops.
7:00pm – Writers Read 
The Good Purpose Art Gallery and Starving Artist Cafe, 40 Main St., Lee, MA
Writers Read is a monthly series of established poets and writers reading from their works. Each fourth Friday (with exception of November) will feature a poet and writer reading from their works for approximately 30 minutes each.
8:00pm – The Parlor Cafe Open Mic
The Parlor Cafe, 303 Ashland Street, North Adams, MA
A weekly open mic each and every Friday at the Parlor Cafe in North Adams for poets, musicians, and artists. Signup at the bar and get ready for the show, starting at 8:00pm.
For a full listing of all of the poetry and spoken word events in upstate New York, head over to the events calendar page. And if you live in the Western Massachusetts / Connecticut area, be sure to check out Lori Desrosiers' Poetry News Calendar.
If you would like to have your poetry event listed on AlbanyPoets.com, send an email to albanypoets+events@gmail.com with the date and details.