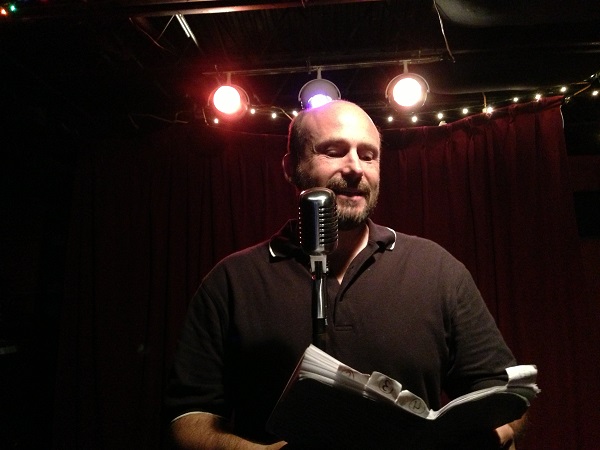 We return to McGeary's on Monday, July 29 for another edition of Poets Speak Loud with this month's featured poet Brian Dorn. Brian is a great new face on the scene who has brought is rhyming poems to almost every poetry and spoken word reading and open mic in the area for the past year. He has been honing his craft for many years, publishing all over the country. It is a great honor to have him share his work in the long-form at Poets Speak Loud.
From the time-honored village of Ballston Spa, NY, Brian Dorn has been publishing rhyming-poetry on the internet for several years.  A graduate of The University of Albany and SUNY Adirondack, Brian has effectively leveraged cyberspace to circulate his clever wordplay throughout an increasingly paperless world.  Thanks to the web, Brian Dorn's poetry has reached an audience far beyond upstate NY.  Brian has authored hundreds of poems, many of which can be found in his two-volume collection, From My Poems To Yours.  He is currently focused on developing a stage production modeled after his poem of the same name ("We All").  A Sample of Brian's work (including videos) can be found on his official website at www.briandorn.com.
For a preview of what you can expect at Poets Speak Loud, head on over to Brian's poets page.
Each month you will be able to read more about the Poets Speak Loud featured poet by going to albanypoets.com/poets and going to the Featured Poet section.
Poets Speak Loud is Albany Poets' long-running monthly open mic for poetry and spoken word with a featured poet hosted by local poet Mary Panza at McGeary's (4 Clinton Square) in downtown Albany on the last Monday of each and every month.
Sign-up for the open mic is 7:00pm, we start around 8pm.
http://www.youtube.com/watch?v=NZjg5Wy2c8w