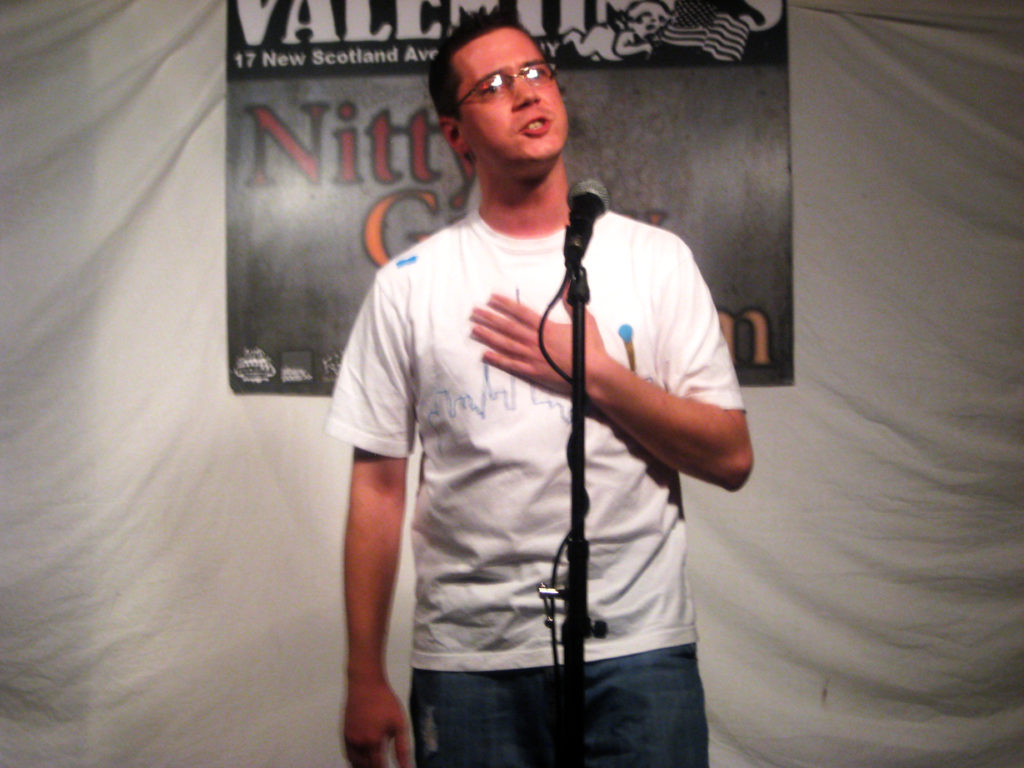 So this past weekend I was in Chicago, and what better way to wind down a weekend of baseball, scorching heat, NATO/99% battles, beaches,bars, and delicious dining than with a poetry slam? And not just any poetry slam,The Uptown Poetry Slam. That's right, The Green Mill, the place where Al Capone sipped and shipped illegal booze, and the place where this whole slam movement of ours got started.
I've long since gotten over the nerves that accompany many poets prior to reading and/or slamming, but was overcome with a feeling of childlike wonder at how simultaneously unorganized and on point the whole thing felt. Regrettably, Marc Smith, the creator, founder and regular host of The Uptown was in France (poetry can take you places?), but filling in was renowned slammer J.W. Baz, who did an excellent job engaging the crowd and making the virgins (myself included) feel extra uncomfortable.
It was interesting to see the contrasts between a slam that's as well established as the Uptown and one that is still relatively new like the Nitty Gritty. The banter between host and audience, the theme song at the beginning, the featured poets/singers/story tellers, the predetermined appropriate responses for what you like or dislike (hissing, grunting, stomping feet, snapping, shouting THAT WAS HOT SHIT) and the general atmosphere of the bar itself make the event truly unique.
According to Baz, they are "the only ones still doing it right". It's much more laid back than the Nitty Gritty, only two rounds, no discernible time limit or time keeper.  The accompaniment of a Jazz trio that can improvise literally any mood or phrase you give them (I asked can you guys do 'day drinking' and the drummer justnodded and smiled behind his sunglasses). Slammers allowed to read in the open mic (wish I'd known that at the beginning of the night) and a whopping $10 to the winner! It's somewhat of a free-for-all…they are like that grandparent that probably shouldn't start drinking at noon every day, but who's going to tell someone that's been around that long what to do??
Truly it was an inspirational experience. It is my sincere hope that our Nitty Gritty Slam (First and Third Tuesday every month at Valentine'son New Scotland)flourish and become what this event this event at the Green Mill was for me, an opportunity to witness amazing poets in a(n) (in)famous location. And the only way we're going to get there is by paying our dues and coming out to support this awesome slam of ours.