Ending my last blog post, I had promised to talk about a "Drama in Real Life!", and I will, but I need to process that experience a bit more.  But for now, I will talk about the breezy, sunlit golden time that is a North Dakota summer.
Summer has arrived in the Great Plains with blistering 106-degree heat in the first part of June, which is unusual. We are in the midst of a drought, but mid-June did bring about two weeks of some rain and the temperature has returned to the blissful mid-70s–80s with wonderful low humidity. And big blue skies! All of those old western movies where the lead stands alone on the prairie with technicolor blue sky and heavenly white clouds rolling past behind him aren't lying. Summer skies here in the plains are gorgeous. I often think that North Dakota's tourism board should just advertise, "Visit North Dakota! Summers Are Gorgeous Here!
Summer in North Dakota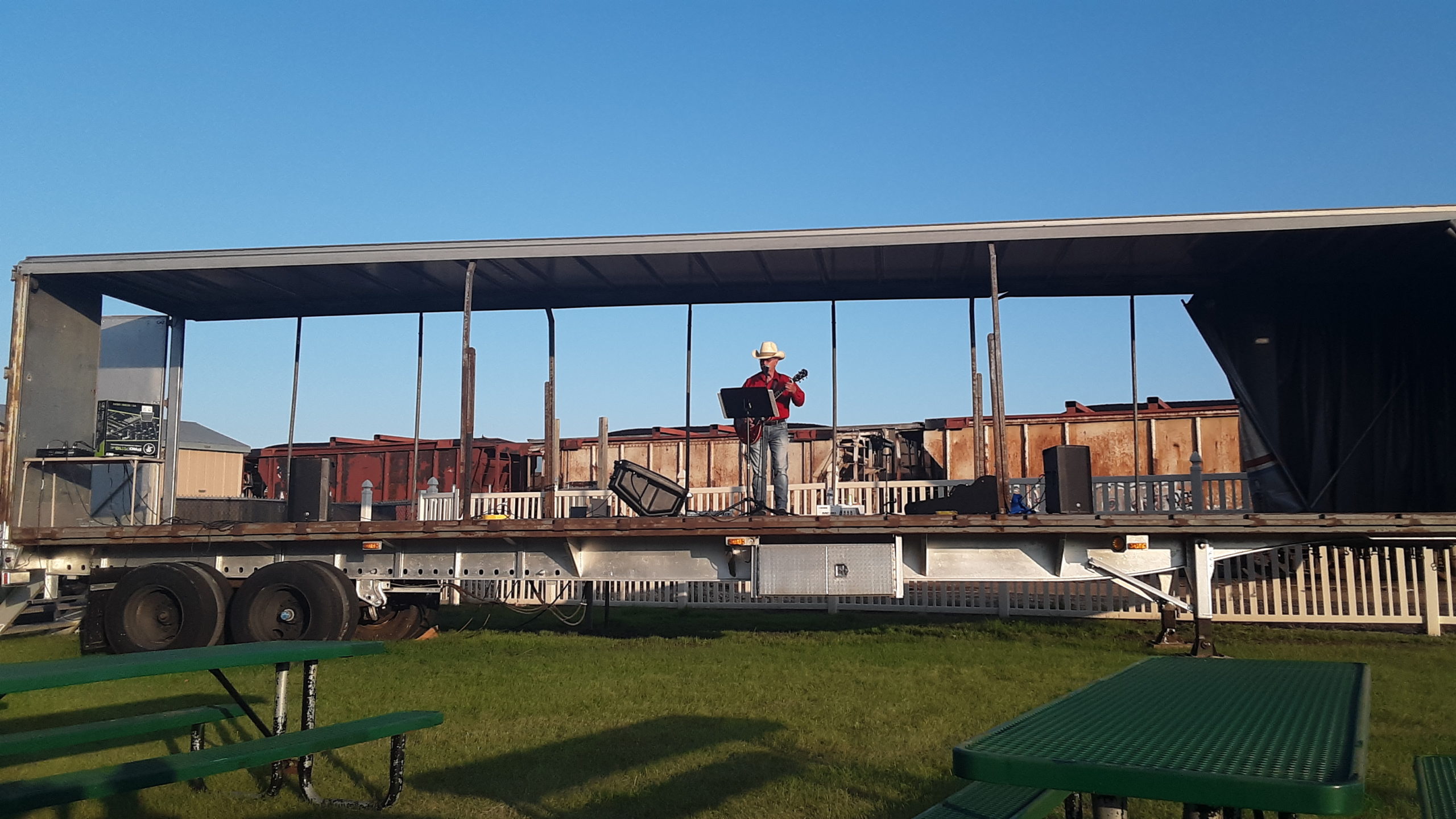 Bandshell concerts ("Where the West Begins!") have returned. These are free concerts, Tuesday – Thursday in Mandan, which is just across the Missouri River west of Bismarck. Usually held in Dykshoorn Park, which is a small, but shady park where the cottonwood trees were allowed to grow to their lovely, enormous heights. For some reason the park, and bandshell by default, was placed within a hundred feet of the rail line, so sometimes during a concert a train rolls by, and you can watch open rail cars, sometimes loaded with coal from North Dakota or Montana as it makes its way east.
Music is a big part of summer here in the Plains. There is Country Fest in the small town of New Salem and the performers featured at the State Fair up north in Minot. Bluegrass has a great supportive base here, and usually (sans COVID concerns) there is the annual Bluegrass festival at Cross Ranch state park every June. This festival has always been a great experience, sponsored and organized by the efforts of the local bluegrass group Cottonwood.
One of the greatest musical experiences I've listened to since moving here was at the Applefest where a young man played a big box accordion with an amazing cover of Johnny Cash's "Ring of Fire". Everyone around the food court just sat around and ate unaffected while I stood there in awe. I was tempted to tip the young man, but he quickly moved on to a Led Zeppelin cover and I had my eye on a specialty cotton candy stand in the distance, so, you know, priorities.
Fireworks R Us North Dakota style
I grew up in northern Indiana, close to the Michigan border, so I knew about border runs. In childhood the drinking age in Indiana firmly stood at 21, while Michigan's was lower at 18/19, I don't remember the exactly but low enough to encourage the weekend run across the state line.
Fireworks fell into that "Michigan has fireworks Indiana doesn't" category, but despite having to cross state lines to procure such incendiaries, my memory of firework displays (close to the beloved July 4th celebration) convinced me that Hoosiers aren't shy about shooting those loud suckers off. In contrast, from what I gathered from my friends from the Buckeye state, Ohio, our neighbor to the east was more constrained, like "ooh, careful with those sparklers, you never know what might happen". But nothing prepared me for North Dakota's love of blowing shit up.
Our first summer living in the Great Plains started out, sometime in mid-June 2015, with regular boom-boom-booms which started Friday evenings and lasted into late Sunday nights, long after I went to bed. For the first few years there was an empty lot behind our home (which is now home to a gas station) where fireworks were sold (maybe by the pound?) under a tent display. This business had shopping carts available for customers' convenience, and I was told by friends in Bismarck that it was nothing for a family to spend a couple of thousand dollars on fireworks for the 4th.
There are public displays of fireworks every year. We have watched the ones on the Capital grounds in Bismarck. There is a lovely grassy mall to sit on, with the fireworks exploding just behind the capital building. Wonderful.
My first summer in Bismarck family from Indiana visited us. They arrived on the afternoon of July 4th.   A couple of hours after they unloaded their vehicle, we drove the short distance and watched the fireworks together for the first time in North Dakota. It was wonderfully pleasant weather (compared to Indiana, summers here are not humid).  My husband, a nurse, was working until late at the hospital, so on our way back home we stopped and waited for him in the parking lot, listening to the fireworks from the annual 4th of July rodeo in Mandan.
I found out that first winter that here in the Great Plains they love to shoot fireworks off then as well, no matter how cold. And the boom-boom-boom usually starts a short while before Christmas, ends New Year's, but if New Year's somehow involves the weekend, then the loudness doesn't stop until late Sunday night.  Temperature doesn't matter, and it can get cold that time of year. I'm not sure how the participants can get cherry bombs lit & ignited in minus 20 below, but they do!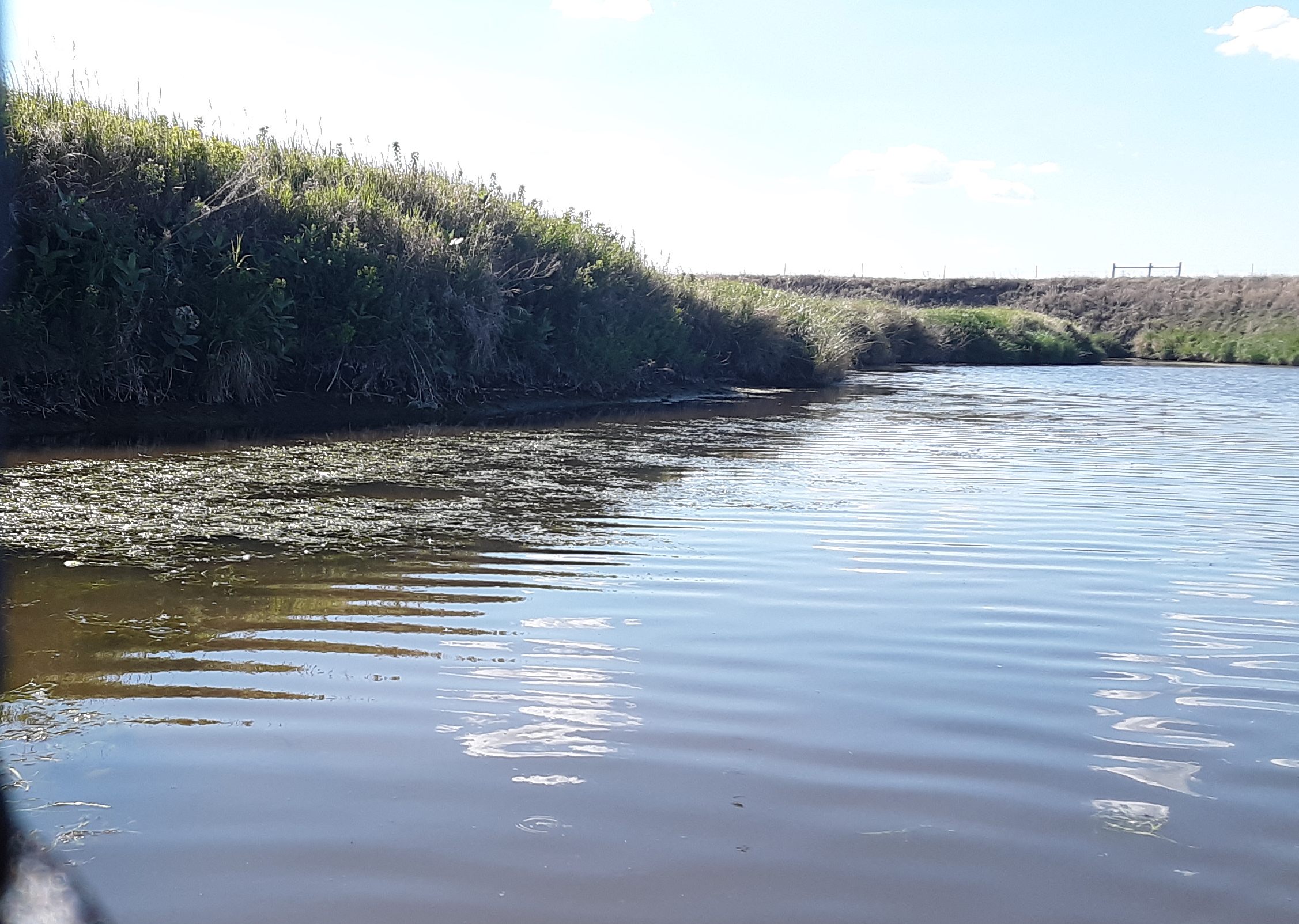 For your information:
The types of Fireworks allowed by law in North Dakota are Bottle Rockets, Skyrockets, Roman. Candles, Firecrackers, Sparklers, Smoke and Punk, Fountains, Missiles, Novelties, Crackle and Strobe, Parachutes, Wheels and Spinners, Aerial Spinners, Display Shells, and finally, Aerial Items.
According to new data from ValuePenguin, pulled from the U.S. trade census  Missouri residents spend an annual $42.3 million, or about $6.94 per person while for North Dakota residents total firework imports are at $1,913,692 annually, per capita: $2.53. How does your state rank?
Some facts on North Dakota fireworks sales per the Attorney General's North Dakota state page:
Fireworks Sales
Only a licensed wholesaler or retailer may import fireworks into the stat
Fireworks Wholesalers
Any person who sells fireworks at wholesale must be licensed by the Attorney General.
The annual license expires on December 31, regardless of issue date.
Retail Sales of Fireworks
Retailers must be licensed by the county sheriff.  Retailers can purchase fireworks only from a licensed wholesaler.
Fireworks can be sold only between June 27 and July 5, and December 26 through January 1.
A purchaser must be at least 12 years old. (Italics mine)
Review the Laws
The applicable laws are contained within N.D.C.C. Chapters 23-15 and 23-15.1.
Nick Taylor, of Taylor Made Productions, has this tribute to growing up in North Dakota, another, lovely look at the wonderful summers here in the Great Plains.