As a child my parents subscribed to Reader's Digest, which included a section called "Drama in Real Life", and I would pour over the pages reading and dream how I would feel and act if I were truly in danger. I finally had my Drama in Real Life adventure.
On Easter weekend, 2021, my husband and I camped in the North Unit of Theodore Roosevelt National Park. We've been to TRNP – the park's fond acronym, and have camped many times close to the park, but never inside. Hint: wildlife, especially bison roam free, and can roam directly through your campsite. I love the North Dakota Badlands. We had never visited the Badlands until we moved to the area in 2014. We had reservations (no pun intended), the western part of the state was and is still under a high wildfire alert and a fire ban that includes most of the state of North Dakota.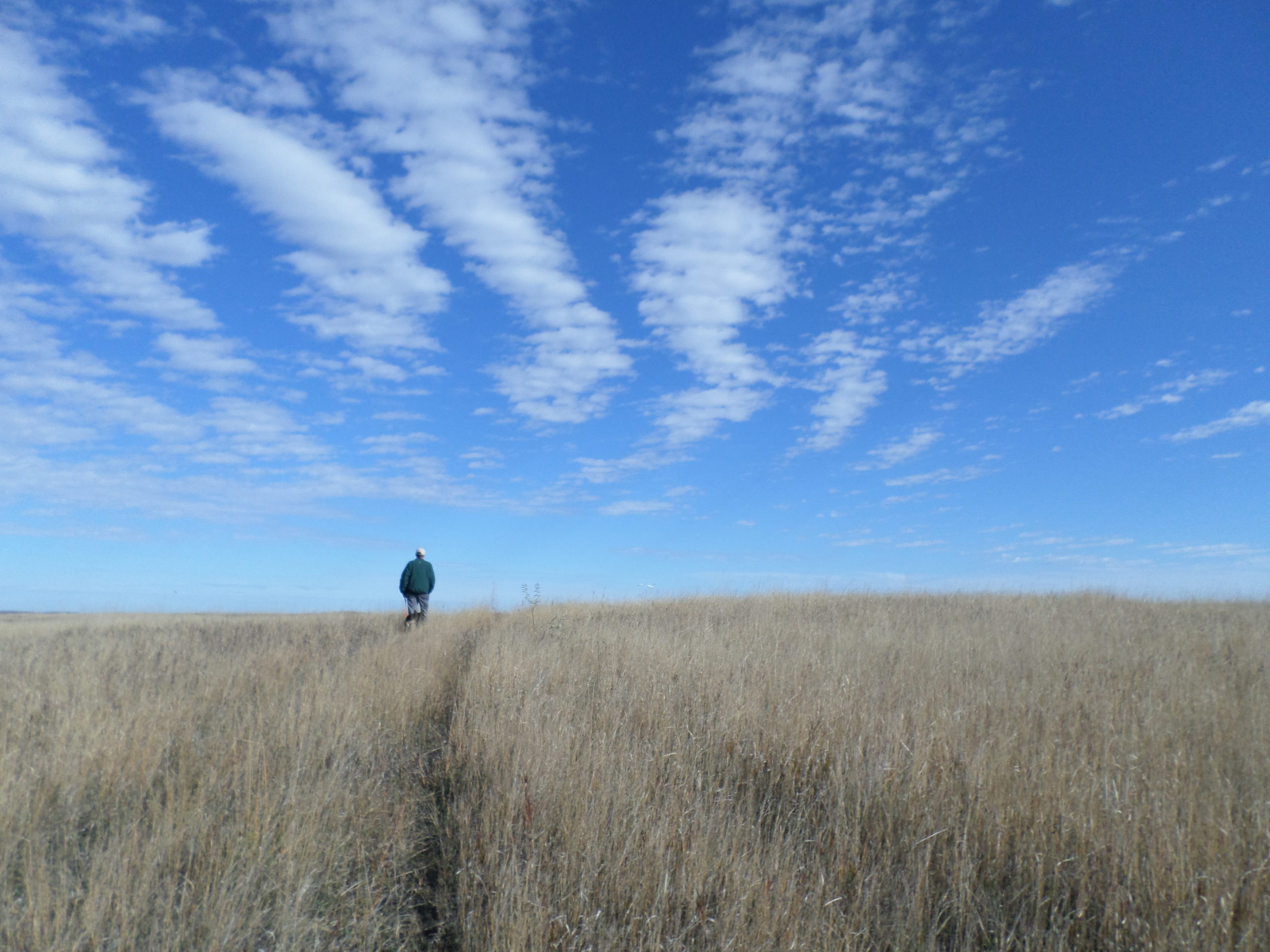 I was hesitant. I love visiting the Badlands and we hadn't visited for several months, but wildfires worried me. We were from Indiana; we had not ever experienced a wildfire. Indiana has burns but not on the scale or the danger level that the western United States has and can experience, now with more intensity and frequency.
While living in the Badlands, Theodore Roosevelt vividly wrote in chapter IV about his experience fighting western wildfires, explaining "The fires were nothing like the forest fires in the Northern woods. But they destroyed large quantities of feed, and we had to stop them where possible." (Roosevelt, Autobiography, Chapter IV). In an email discussion with North Dakota state climatologist, Dr. Akyüz, Ph.D., "ND had been in a wet period for a while. It is safer to say that the wet period reversed itself as a dry period starting with the 2017-2018 drought. However, it is more difficult to make a statement if we are getting into a mega-drought period comparable to the 11-yr drought in the 30s, 6-yr drought in the 80s, and the 4-yr drought in the 50s. We need more time to assert that statement."
Still, when we camped it was a high burn alert, mostly because the snowpack during this past winter had been extremely light. Dr. Akyüz explained that snowpack is vitally important since snow reflects incoming solar radiation which keep winter temperatures within normal range.  Due to the lack of snow, solar radiation is absorbed by barren soil, contributing warming, and therefore high evaporation.
We hiked to our walk-in site, set up camp. Friday afternoon and Saturday morning we spent hiking, reading, napping in the sun, and whipped by the winds that had picked up early Saturday afternoon. Stopping along my Saturday morning hike, I had chatted with a man driving in the park, apparently doing a volunteer critter count, and we talked about the evacuation of the historic town of Medora in the southern unit. He didn't seem nervous about any possible danger, so I relaxed a little.
Later that afternoon, I noticed a smoke plume behind a ridge. We hiked toward the crest framing the smoke plume, and I was nervous We did only a short hike before we turned back to the car. As we just shut our car doors a ranger vehicle pulled up with lights flashing to a car parked just a short distance away. I gently touched my husband's arm, and said, "I think he is going to ask us to evacuate". I was right. I asked if we could go back to our camp, since we were right across from the entrance. I explained it was only to get a special blanket, he replied 'only the blanket'. We drove to our site, panic and stress churning my stomach, but I kept quiet because I know my husband was also stressed.  The park ranger had followed us in and was at the campsite behind us explaining to the camp to evacuate. We arrived at our site just in time to see a big bull buffalo walk right through it. There was no time to wait for the bison to clear our camp, we left everything there and drove out of the campground toward the entrance.
Leaving the park with just our car belongings, my husband remembered a gas station about ten more miles from the last highway overlook, we headed north for that.
Gas stations are epiphanic places to hang out in, unless you are a teenager, then you get to hang out all you want to. We were there for the long haul. I explained our situation to the nice lady clerks, that we were going to hang out and eat something, drink a soft drink for me, a coffee for my husband. These young women were nice, and friendly, explaining we could do just that until 9 pm, when the gas station closed. At one point one of the young women let me use her phone charger, which miraculously fit my phone because of course my phone charger was back in camp. These were nice women. I needed that. I had taken inventory of what was in our car vs what we left back in camp, besides the dog dish for water, we pretty much had just the clothes on our backs.
I sat as the sole occupant in the trucker's lounge, charging my phone on the loaner phone charger, I saw outside the gas station's window that the roadblock had moved to here, at least 20 miles or farther north of the park entrance. I could also see the western sky, whose sunset colors were saturated from the smoke and haze into horizontal panes of deep marigold, violet purples, burgundy rose, and indigo blues. Moving against this wildfire-stained glass prism, I could see the neon yellow jackets of the state troopers and the flashing lights of their vehicles now blocking the intersection where the gas station is located. With their eerie silhouettes, it was like looking at a cover of some front-faced book in the True Crime section of a bookstore.
I then saw the shadow of my husband's creaky motion walk up to the roadblock, where I know in my heart that at 8:30 pm he was still nursing the hope that we could get back into the park later that night.  Before we left the station as it was closing, the clerk gave change from a last-minute purchase, assuring me that we could stay in the parking lot if we needed. She added that another guy, who was headed to a job in Dickinson was staying in the lot until he was rested enough to continue his journey via a detour.
I headed out to the parking lot where my husband had a map of the entire state of North Dakota unfolded on the roof of the car.
I walked over to talk to the stranded guy in the truck.  I had the feeling of surviving a catastrophe and wanted to just "hang out" and share with other survivors. That meant a group "huddle" of the stranded worker, me, and my husband, and somehow included a young man who worked at the gas station.
The trucker explained he was originally from Texas and what would normally be a two-hour drive to his job in Dickinson, would now, with the added mileage of the detour be a total drive of seven hours. The trucker was sincerely but minimally interested in our evacuation story from the park. He was more interested in trying to convince the young guy attendant to drive the detour while he got some sleep while riding in the passenger seat.
Leaving the trucker to sort out his route, my husband and I ended up at a hotel about 50 miles from the park. Before going to sleep I packed what little we had so that if we got a loud knock at out motel door in the wee hours of the morning, we could evacuate quickly. No knock was heard. After eating breakfast at a local restaurant, we headed back to the park to pack up our campsite, which, other than having some of the tent ropes chewed on by some buffalo, was otherwise intact.
We lived and did indeed survive our Drama in Real Life. I more fully appreciate all the resources and caring trained commitment of the people who fight wildfires.