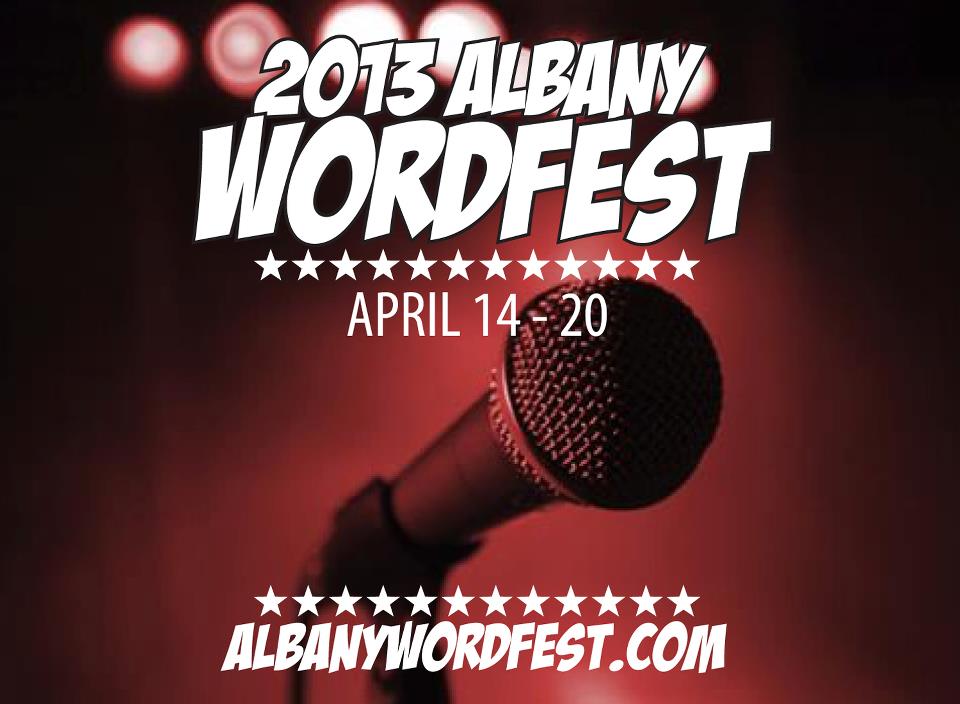 UPDATE April 12, 2013 – If you would like to donate to Albany Poets to help fund the Word Fest and other projects that we work on all year, please click on the DONATE link on the top of the page. Thank you everyone who has helped us so far with their time and generous donations.
We recently released details about the 2013 Albany Word Fest and how big it is going to be this year; the Word Fest Invitational regional slam, the screening of Louder Than a Bomb, a haiku battle, featured poets, the online open mic, and of course, the Friday Night Word Fest Open Mic at the UAG host by Mary Panza.
The 2013 Albany Word Fest is going to be huge, but in order to make it such a success we need your help. We just set up an IndieGoGo fund raising campaign to help Albany Poets cover the costs of the Word Fest and to also assist with our events and projects after Word Fest including publishing Up The River, producing new CDs, sending our slam team to the 2013 National Poetry Slam in Boston, and maintaining our websites and servers.
If you can help Albany Poets fund the Word Fest, click here. We have some great thank you gifts as a way to show our appreciation.
We want to thank you, the community of artists, for making out poetry and spoken word scene here in upstate New York so great!