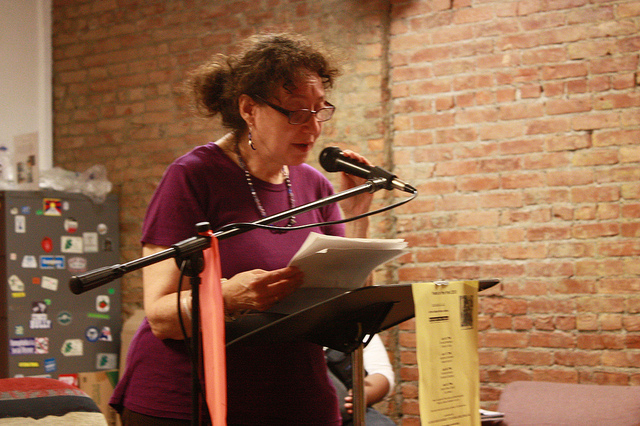 The next Yes! reading will take place on Friday, October 26 at the Social Justice Center (33 Central Ave., Albany) starting at 7:00PM with another great lineup of talented artists; Gracie Leavitt, David James Miller, Terry Zacuto, Al Margolis, and Doug Van Nort. This is one of the great reading series in the area always bringing in an eclectic mix of poetry, art, music, and spoken word.
Here is the information on the featured performers straight from the organizers themselves:
Gracie Leavitt was born in Massachusetts, grew up in Maine, and currently resides in Brooklyn. She was a finalist for a 2012 Ruth Lilly Poetry Fellowship and her recent work has appeared in Conjunctions, Lana Turner, LIT, No Dear, The Recluse, Sentence, and SET. A new long series will soon be found in 6×6 (Ugly Duckling Presse) and transatlantic collaborations are included in Whiskey & Fox's "Parks and Occupation." Her first full-length book of poems—Monkeys, Minor Planet, Average Star—is forthcoming from Nightboat Books in 2014. A chapbook—Gap Gardening—is out this year from These Signals Press.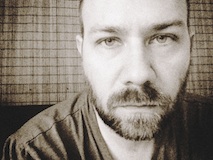 David James Miller is a poet, musician and educator. He is the author of the chapbooks As Sequence andFacts & Other Objects, and his work can be found or is forthcoming from The Cultural Society, LVNG,Otoliths, Moria, elimae, Diagram, and elsewhere. He writes from New York City where he publishes These Signals Press, edits SET, an annual journal of experimental poetry, and lives with his wife & son.
Terry Zacuto was born in South Africa and has lived in Ireland and Israel. She has her MFA in painting and sculpture from SUNY Albany. Terry was very active in an artists cooperative gallery : Gallery 57, and with Southern California Artists. She has also had one women shows in Irvine California and on the east coast. Terry also writes, and her poems are included in two anthologies of California poetry published by Tebot Bach. She has one book published by Conflux press: In The Strongest Light and two chapbooks published by The Inevitable Press, part of the Laguna Poets series. She lives in upstate New York.
Al Margolis has been an activist in the 1980s American cassette underground through his cassette label Sound of Pig Music; was co-founder of experimental music label Pogus Productions, which he continues to run. Active under the name If, Bwana since 1984, making music that has swung between fairly spontaneous studio constructions and more process-oriented composition.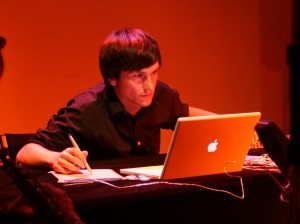 Doug Van Nort explores electroacoustic composition and improvisation through a radical sculpting of sound materials, discovered through attentive listening to the world. Van Nort regularly performs solo, in the trio Triple Point with Pauline Oliveros and Jonas Braasch, in a duo with Al Margolis (If, Bwana) and with the Composers Inside Electronics. His music appears on several labels including Deep Listening, Pogus and Zeromoon.