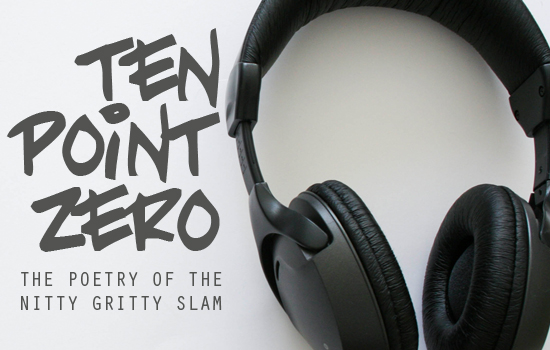 Yesterday we released the brand new, five track, album featuring the Team Nitty Gritty members D. Colin, Elizag, Alorhythm, and ILLiptical titled"Ten Point Zero". This album is available as a digital download via Bandcamp and only costs $5.00.
If you have not yet had the opportunity to hear the team perform, this is your chance to sample the incredible talent that will be representing Albany at the National Poetry Slam.
We are hoping that this album will help the team raise money for the trip to Charlotte. If you would like to help the team, please check out our support page for more information.