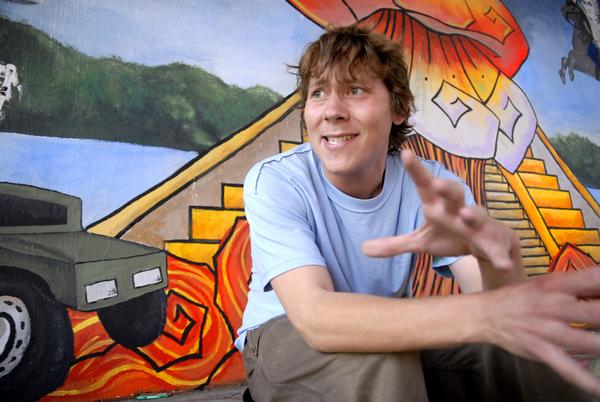 A couple weeks ago when I was writing about some of my favorite slam poets I did not realize that one of the poets on that list was coming to the area for a reading. Next Monday Jon Sands, one of the finest poets / writers / spoken word performers in the country right now, is going to be giving a special reading at The Arts Center in Troy.
Here is more info from The Arts Center:
Jon Sands | Reading at The Arts Center

Reading and performance by Brooklyn-based author at The Arts Center of the Capital Region, 265 River Street, Troy NY, Monday, June 25th at 7PM – Free!

Jon Sands, a Brooklyn based author known for electrifying readings will be sharing new work as well as poems from his collection titled "The New Clean" (Write Bloody Publishing, 2011). As poetry legend Jack McCarthy said, "If you've been praying for a poet who can combine the lightning strokes of page poetry with all the panache of the kind of performance that takes absolute possession of a room, your long wait is over: Jon Sands is the answer to your prayers!"

Jon Sands is the author of The New Clean, released in 2011 from Write Bloody Publishing, and the star of the award winning 2011 web-series "Verse: A Murder Mystery" from Rattapallax Films. He is Director of Poetry Education at the Positive Health Project (a syringe exchange center located in Midtown Manhattan), an adjunct with the City University of New York, as well as a Youth Mentor with Urban Word-NYC. He writes a regular interview column with Union Station Magazine interviewing his favorite authors, and tours extensively, both nationally and internationally, but lives in Brooklyn. Say yes to www.jonsands.com.