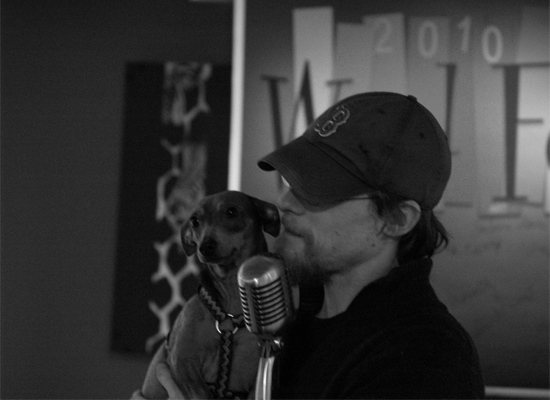 Some people love them. Some people don't care for them. Some folks don't like the idea of poetry as competition. Some performers thrive on the rush of being on stage. Anyway you look at it, slam poetry is one of the most dynamic and exciting literary spectacles around.
Poetry slams have been around since November 1984 when Marc Smith started it all in Chicago. Since then many poets and performers have graced the stages of small clubs and huge venues all over the country. In Albany, we have hosted two different poetry slams over the past ten years, Project:SLAM! at the Bayou and currently Nitty Gritty Slam at Valentine's. Personally, I have been a fan of it since I first saw an episode of Def Poetry on HBO in 2002. Since then I have been consistently inspired and impressed with how these poets are able to combine powerful words and emotion with performance only to be judged the whole time.
Here is my list of ten of my favorite slam performance videos (in no particular order). You may recognize some of these poets, especially the ones from right here in Albany. Also, this is in no way a complete list. There are so many great slam poets and spoken word artists that I admire that I may have to do a part two.
1 – Big Poppa E – The Wussy Boy Manifesto
http://www.youtube.com/watch?v=psFctoHBUCY
2 – Andrea Gibson- How It Ends
3 – Saul Williams – Coded Language
4 – Brian Omni Dillon – What Would Jesus Do
5 – Cristin O'Keefe Aptowicz – Use Your Words
6 – Kevin Peterson – Vice Verses at NGS #11
http://www.youtube.com/watch?v=RvN-5IdN1RE
7 – Jon Sands – What I Know
8 – Taylor Mali – What Teachers Make
http://www.youtube.com/watch?v=tpog1_NFd2Q
9 – Marc Smith performing at the Green Mill in Chicago
10 – Black Ice – The Ugly Show
Those are some of my favorites. How about you? Who are your favorite slam poets? What pieces have stuck with you? Let me know in the comments.
Bonus – Jive Poetic – Clone Wars / Grapes