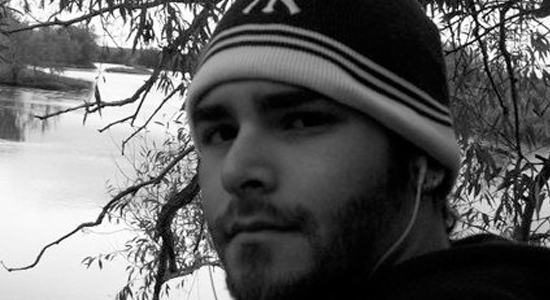 Join us in welcoming a new poet to the Albany Poets website; Robert Zimmermann. Robert is a writer and outdoorsman from Summit, NY who has sent us some amazing, emotional, and personal poems for us to publish on the site.
Robert Zimmermann has lived in Summit, NY for most of his life. He graduated with an A.A. degree in Humanities from SUNY Cobleskill and a B.A. degree in Creative Writing from SUNY Potsdam. While attending Potsdam, his work was featured regularly in The Racquette, the university's student-run newspaper. His poem "Change of Address" was published in SUNY Potsdam's 2011 issue of North Country Literary Magazine. Robert enjoys biking, hiking, and spending as much time outdoors as possible. Since his return to Summit, he has been using his time to focus on his writing, as well as reading from his immense and always expanding collection of books.
Go to Robert's page and read his work (Alone In The Dark, Signed, Your Son, Stuck, Your Blue Suit, and Behind The Mask). You will be glad that you did.