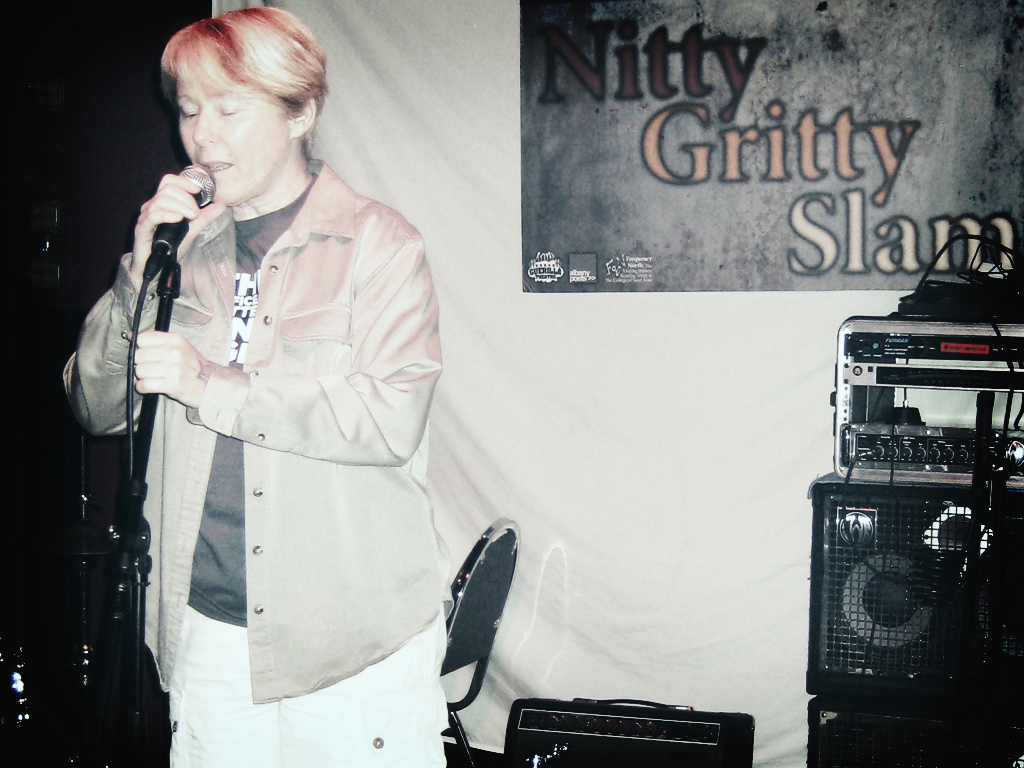 This year PSi (Poetry Slam Inc.) held an online video slam competition. Poets who live their life as a woman could submit a video that was placed on poetryslam.com for a chance to win a free slot into the WoWPS (Women of the World Poetry Slam).
The entered poets ralleyed their troops to vote them once a day during the competition. The poem/poet with the most votes was declared the winner and given a chance to compete in the National WoWPS Tournament.
Elizag's "I Am Troy Davis" placed 3rd with 254 votes, behind Ebony Stewart's "Note to Self" with 454 and Kait Rokowski's "Christina Turner" which took first place and had 494 votes.
The organizers of the Nitty Gritty Slam wish to congratulate Elizag for her strong showing in this event.  Also congratulation goes out to Ebony Stuat and Kait Rokowski for their accomplishments and to all who competed in the event.
Links
Women of the World Poetry Slam – http://wow.poetryslam.com/
Poetry Slam Inc. – http://www.poetryslam.com