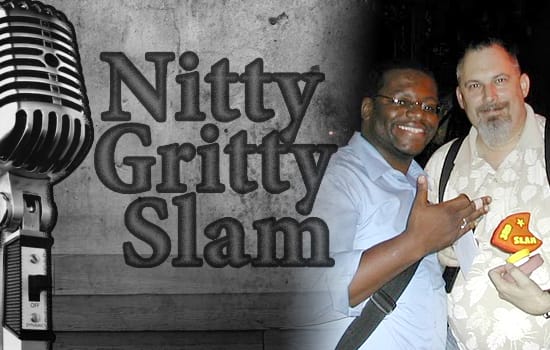 Welcome to the live coverage of the first Nitty Gritty Slam at Valentines. Be sure to refresh often as we will be updating this page with the results and winners of the slam all night.
Round One:
Algorhythm – 23.9
Jessica Layton – 16.0
Tammy Lopez – 27.0
Emily Epstein – 21.2
Shannon Shoemaker – 23.4
Kevin Peterson – 22.6
Dan Wilcox – 14.8
Illiptical – 23.8
Round Two:
Illiptical -23.0
Shannon Shoemaker – 27.1
Tammy Lopez – 27.6
Algorhythm – 25.5
Round Three:
Shannon Shoemaker
Tammy Lopez
And our winner…Tammy Lopez!
Join us on September 20 at Valentines for another Nitty Gritty Slam. If you can't make it in person, be sure to check back here to follow along.
Full results from all Nitty Gritty Slams can be found here.
[table id=1/]