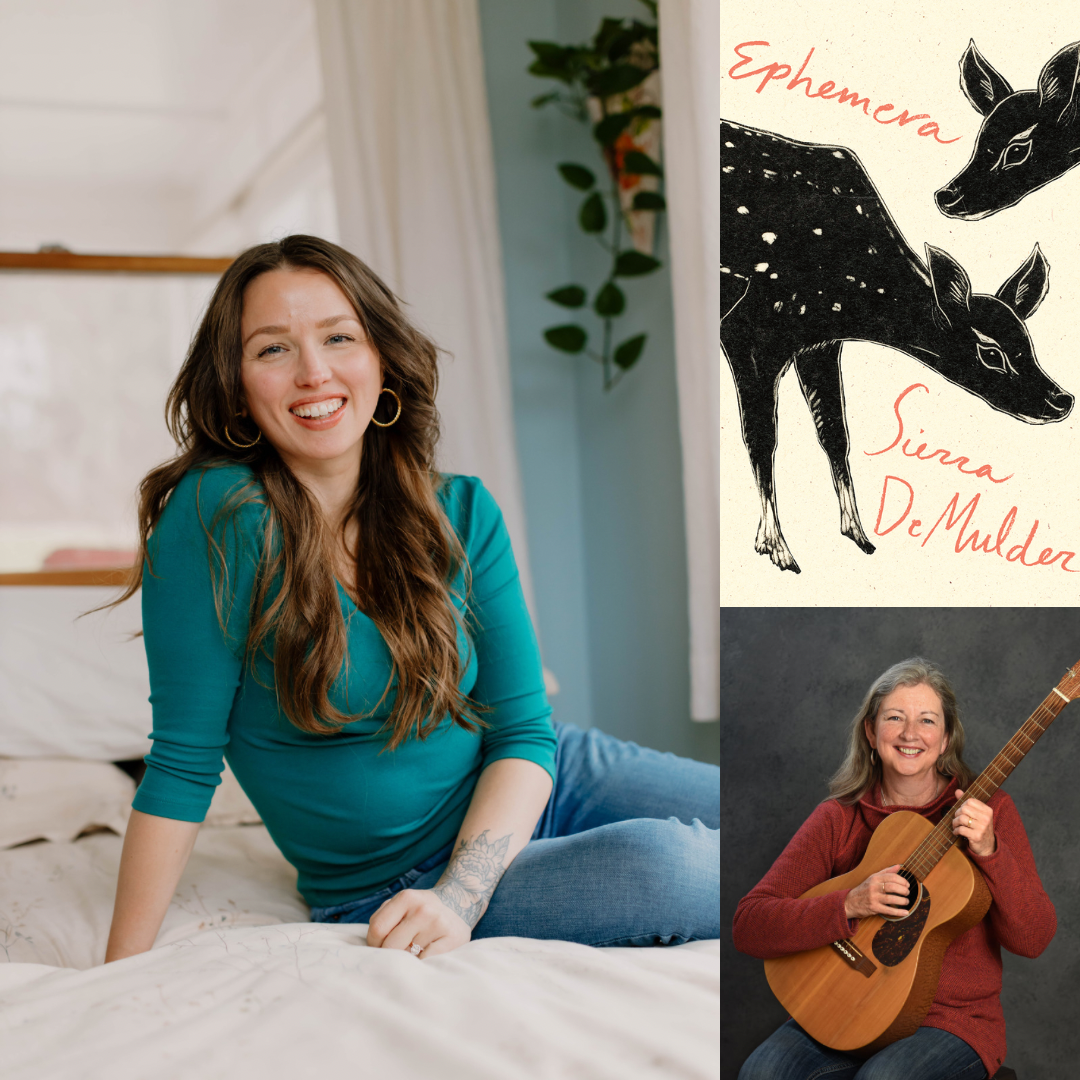 Sierra DeMulder Book Release with Peggy Lynn
An evening of poetry, song, and performance to celebrate the release of Sierra DeMulder's fifth collection of poetry, Ephemera.
Sierra DeMulder is an internationally-recognized poet, educator, and podcast host. She is a two-time National Poetry Slam champion, a five-time published author (The Bones Below, New Shoes on a Dead Horse, We Slept Here, Today Means Amen, and Ephemera forthcoming in June 2023), and the co-host of Just Break Up, a globally popular advice podcast that has been downloaded more than 4 million times. DeMulder lives in upstate New York with her wife and daughter.
Peggy Lynn writes and performs songs about women and natural beauty of the North Country and her bluesy alto melts every audience. With Sandra Weber, she co-authored Breaking Trail: Remarkable Women of the Adirondacks.
Stream this show live at CaffeLenaTV. Enjoy one week of access with your live stream ticket.