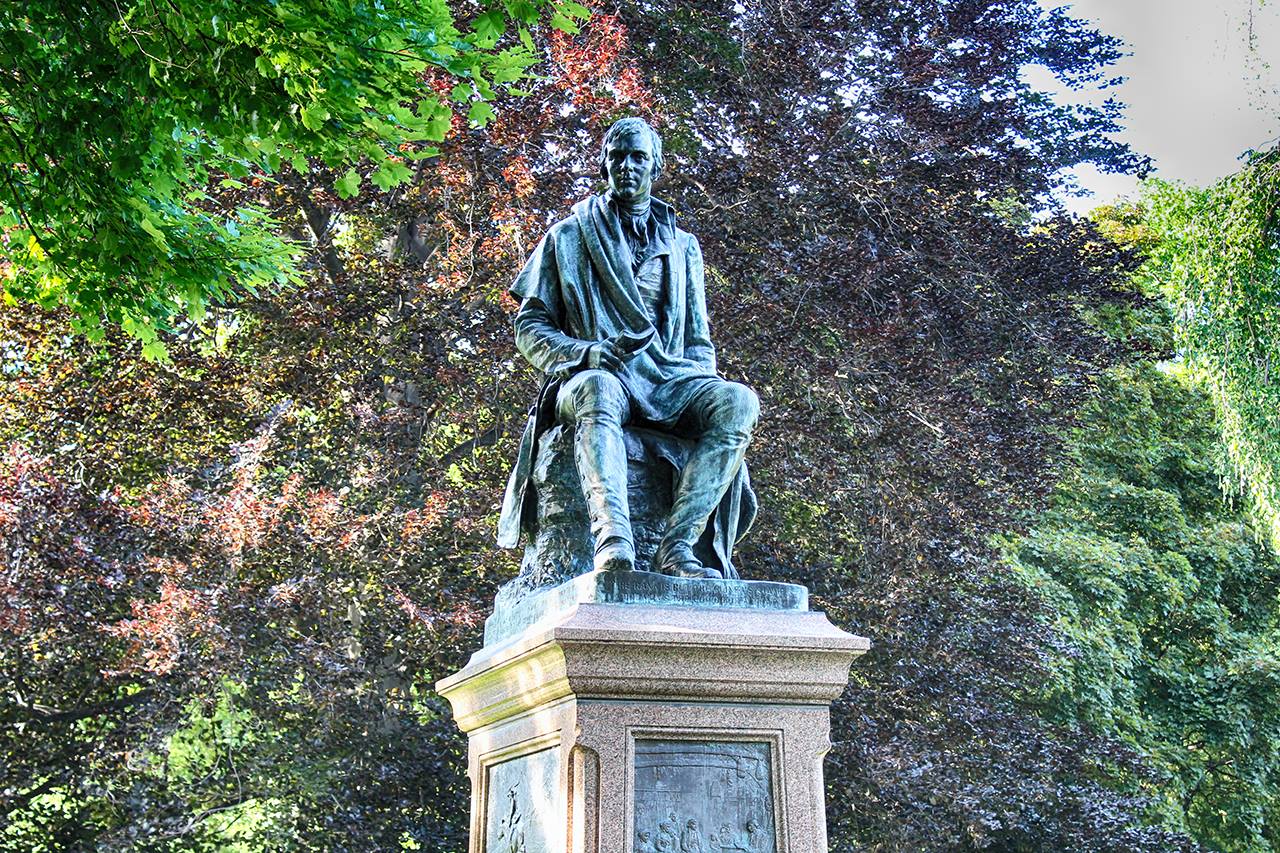 Poets in the Park featuring James Duncan and Natalya Sukhonos
Poets in the Park is celebrating over 30 years of bringing poetry in July to the Robert Burns statue in Washington Park, Albany, NY.  The series was started in 1989 by the late Tom Nattell and is now run by Albany poet & photographer Dan Wilcox. This year the readings are on Saturdays, July 15 and 22; the readings start at 7:00 PM & are free & open to the public; donations are accepted.  In case of rain, the reading will be held at the Social Justice Center, 33 Central Ave., Albany.
The readers on July 22 are James Duncan and Natalya Sukhonos
ames Duncan is the editor of Hobo Camp Review and author of Both Ways Home and Proper Etiquette in the Slaughterhouse Line, among other books of poetry and fiction. He also reviews independent bookstores at his blog, The Bookshop Hunter.
Natalya Sukhonos is bilingual in Russian and English and also speaks Spanish, French, and Portuguese; she has a PhD in Comparative Literature from  Harvard University.  Natalya has published two books: Parachute by Aldrich Press of Kelsay Books, and A Stranger Home by Moon Pie Press. She teaches Creative Writing at SUNY Albany and lives in Delmar, NY with her family.
The Robert Burns statue is located near where Henry Johnson Blvd. passes through Washington Park and crosses Hudson Ave.  Please bring your own chairs or blankets to sit on.
For more information about this event contact Dan Wilcox, at dwlcx46@gmail.com  518-482-0262.