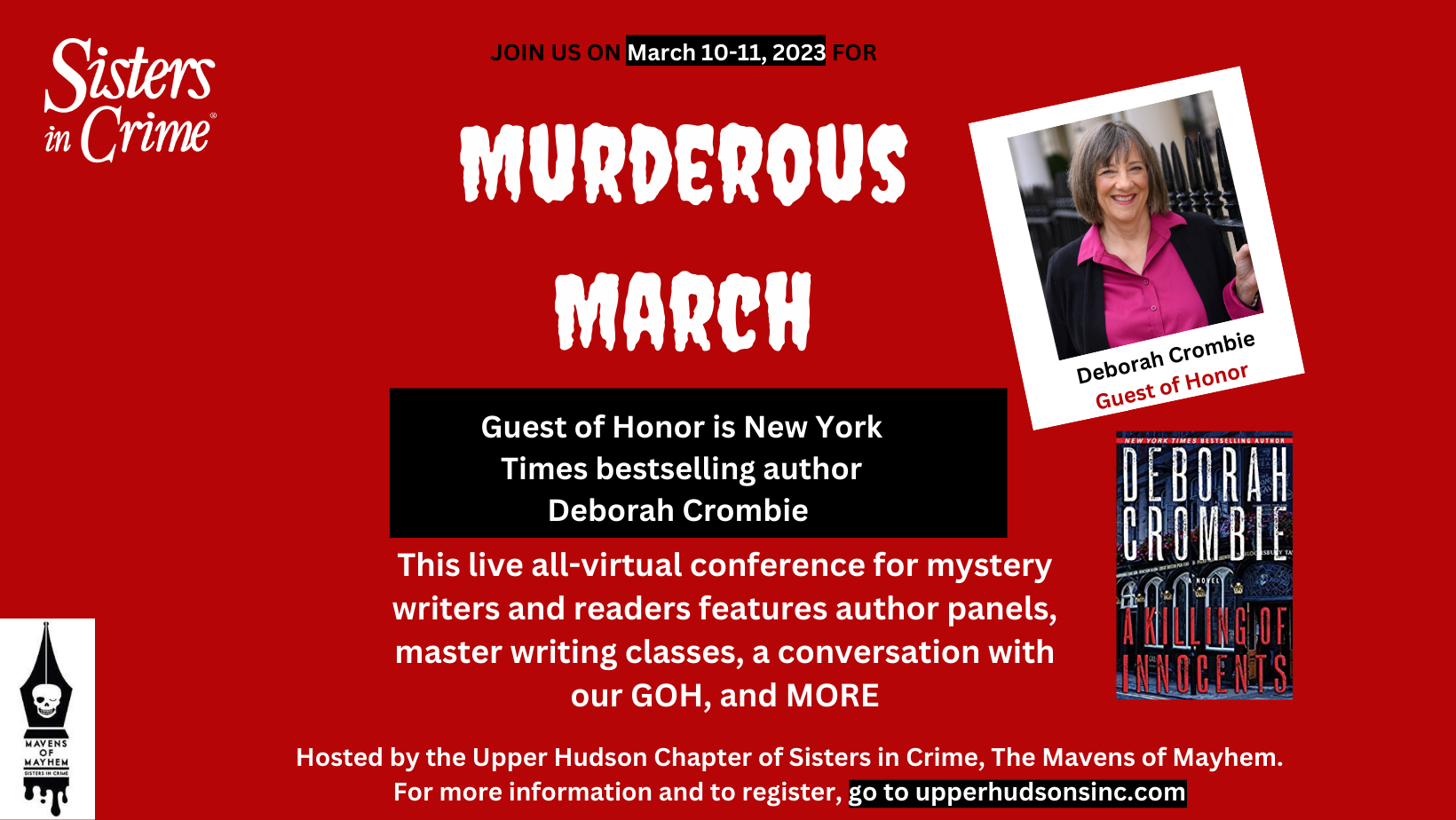 Murderous March for Mystery Readers and Writers
New York Times bestselling novelist Deborah Crombie headlines the upcoming Murderous March 2023 conference hosted by the Upper Hudson chapter of Sisters in Crime.
The event is ZOOM only on Friday, March 10, and Saturday, March 11, 2023.
Crombie's 19th novel in her Scotland Yard series, A KILLING OF INNOCENTS, was published in early February. Crombie will also lead a master class on "How to Keep Your Series Alive and Your Readers Coming Back for More."
The two-day conference includes several panels on Saturday: History, Mystery, and Romance; Western Mysteries that Rope the Reader In; Unusual Sleuths; Young Sleuths; and Cozy Mysteries that Feed your Imagination. Another Master Class led by retired Detective Sergeant and bestselling mystery author Bruce Robert Coffin digs into the intricacies of investigation. Author Edwin Hill begins Murderous March 2023 with a workshop on crafting a creative pitch.
Cost is only $15 for the panels on Saturday and $40 for a Master Class (Sat. panels included). To register, go to https://upperhudsonsinc.com/murderous-march-2023/.