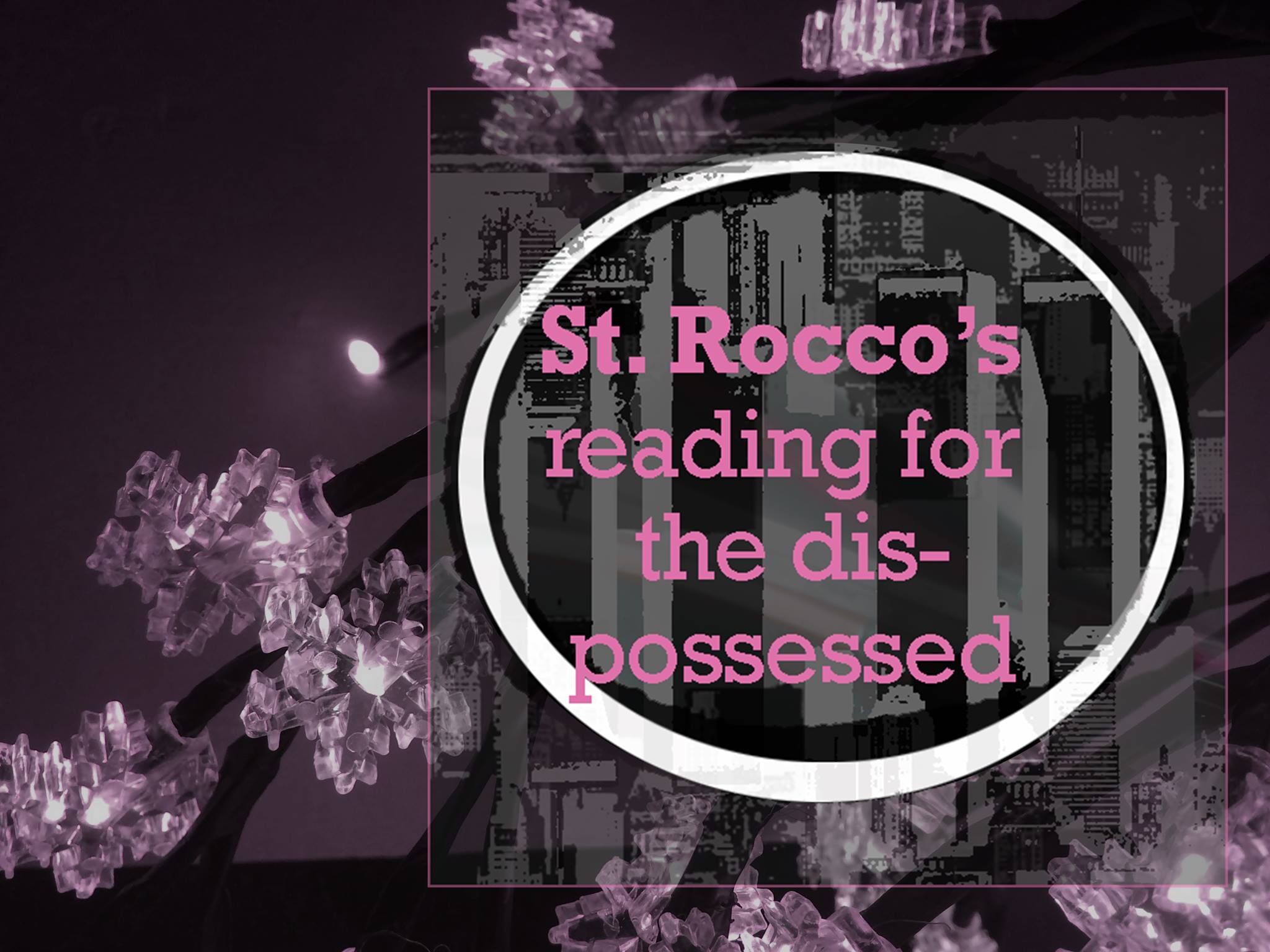 May Reading with Edwards, Xu, Yekalamari
St. Rocco's welcomes you to their first in-person reading of the year! They are not quite ready to move indoors, so this reading will take place behind Urban Aftermath Books in the parking lot.
Gather at 4:30pm to hang out or buy books. Reading begins at 5pm.
Joshua Edwards was born on Galveston Island. He's the author of The Double Lamp of Solitude, Architecture for Travelers, and several other books; and he translated María Baranda's Ficticia and co-translated (with Lynn Xu) Lao Yang's Pee Poems. He directs and coedits Canarium Books.
Lynn Xu was born in Shanghai and lives with her family in New York City and West Texas. She's the author of And Those Ashen Heaps That Cantilevered Vase of Moonlight, Debts & Lessons, and two chapbooks, June and Tournesol; and she co-translated Lao Yang's Pee Poems. She teaches at Columbia University and coedits Canarium Books.
Parisa Yekalamlari lives in upstate NY. She is the farmer and co-editor of Wyrm, a farm share and literary magazine.
During readings, walk around to Hudson Street to enter the parking lot, or wait for intermission. (Parking lot entrance is between 256 and 260 Hudson St.)