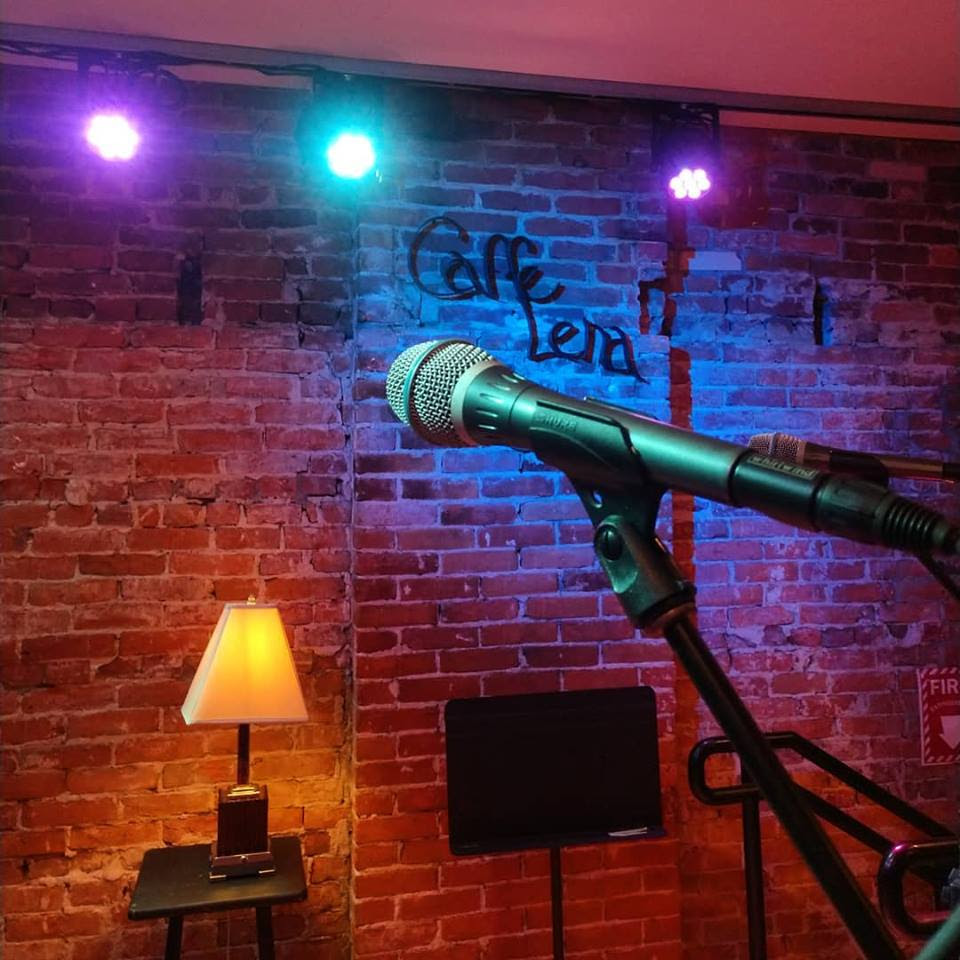 Caffe Lena Poetry Stay Home Session featuring Bunkong Tuon, D. Colin, and Joseph Bruchac
Poetry Stay Home Session featuring Bunkong Tuon, D. Colin & Joseph Bruchac on Wednesday, July 1 at 8 PM.
In lieu of an open mic, please post a poem on the Caffe Lena Poetry group page on July 1.
The Caffe Lena Stay Home Sessions are performances recorded in the listening room, broadcast live for the community to enjoy during this uncertain time of physical isolation. Please prioritize your health and well-being, and use these nightly live streams as a respite from the stress of our current situation.Picking up its regular slot on the first Wednesday of the month, Caffe Lena's poetry night will feature our regular host, Carol Graser, and 3 local writers: Bunkong Tuon, D. Colin and Joseph Bruchac.
Joseph Bruchac is a storyteller and poet whose work often reflects his Abenaki Indian ancestry and his lifelong interest in American Indian history and culture.  He spent three years as a volunteer teacher in Ghana, West Africa, eight years directing a college program in a maximum-security prison and has taught at Skidmore College, SUNY/Albany, Hamilton College, and Columbia University.  Winner of the Lifetime Achievement Award from the Native Writers Circle of the Americas, his poems, stories, and essays have appeared in hundreds of publications from American Poetry Review to National Geographic.  Bruchac is the author of over 120 books. www.josephbruchac.com
Bunkong Tuon is a Cambodian-American writer, critic, professor, and, most importantly, father. He is the author of Gruel, And So I Was Blessed (both published by NYQ Books), and most recently, The Doctor Will Fix It (Shabda Press) a book of poems about raising his daughter in contemporary America. Nominated for the Pushcart numerous times, his poetry recently won the 2019 Nasiona Nonfiction Poetry Prize. He is an associate professor of English and Asian Studies at Union College in Schenectady, NY.
D. Colin is a poet, performer, visual artist and educator living in Troy, NY. She is the author of two poetry collections, Dreaming in Kreyol and Said the Swing to the Hoop. She is a Cave Canem, VONA, and New York State Writers Institute fellow. In 2019, D. Colin was honored as Resourceful Woman of the Year in the Arts by YWCA-GCR and one of The Collaborative's Creatives under 40. She holds a BA in English from Southern CT State University and a MA in Africana Studies from University at Albany. She currently curates and hosts, Poetic Vibe, a weekly poetry open mic at Troy Kitchen. She also teaches workshops for schools and organizations and facilitates a weekly creative writing workshop at Root3d in Albany. www.dcolin.com