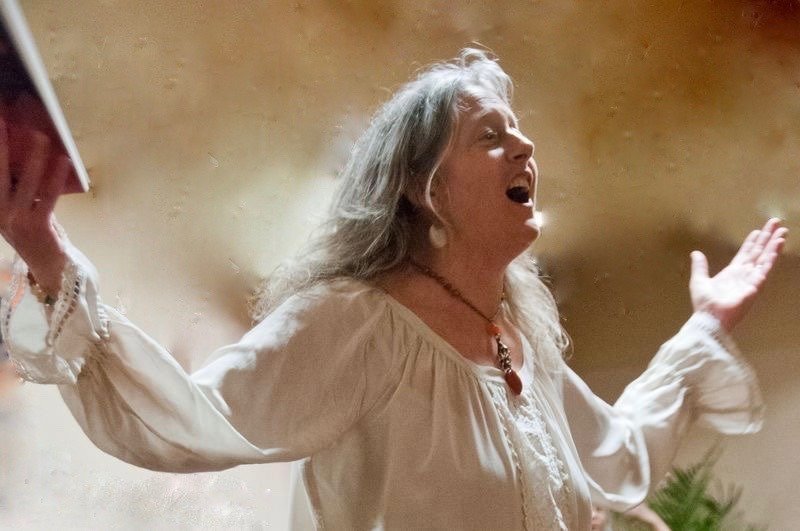 Annie Finch Live!
Come hear how this poet weaves words into spells! Annie Finch is one of our most vital and important American poets and performers. She is the author of six books of poetry, most recently Spells: New and Selected Poems. Her other works include influential essays, books, and anthologies on poetics, feminism, and women's earth-based spirituality. She is widely recognized for her mesmerizing poetry performances and mastery of poetic craft.
Annie's poetry has appeared in the New York Times, Poetry Magazine, Paris Review, and the Penguin Book of Twentieth-Century American Poetry, and has been translated into Arabic, Chinese, Farsi, French, Malayalam, Portuguese, Polish, Russian, and Spanish.
Educated at Yale and Stanford University, where she earned her Ph.D, she has lectured at universities including Berkeley, Harvard, and Oxford and performed her poetry across the United States and in India, Mexico, Africa, and throughout Europe.
Suggested Donation: $10
Light refreshments
Limited to 30 guests