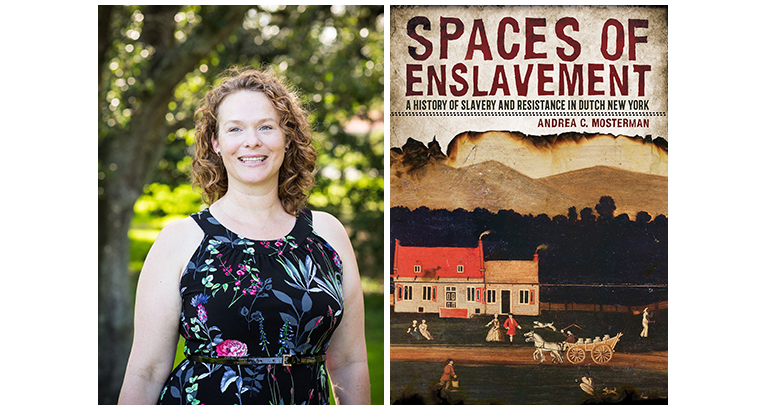 Andrea C. Mosterman, author of "Spaces of Enslavement"
Presentation/Q&A — 7:30 p.m., Multi-Purpose Room, Campus Center West Addition, University at Albany, 1400 Washington Avenue, Albany 12222
Free and open to the public.
Andrea C. Mosterman, American historian, is the author of the new book, Spaces of Enslavement: A History of Slavery and Resistance in Dutch New York (2021), a critical and overdue chapter on the place of slavery and resistance in the colony and young state of New York.
The book received the 2020 Hendricks Award for best book-length manuscript presented by Albany's New Netherland Institute, an organization dedicated to casting light on America's long-neglected Dutch roots.
Andrea C. Mosterman is the Joseph Tregle Endowed Professor in Early American History at the University of New Orleans.
Copies of Spaces of Enslavement will be available for purchase at the event. You may also shop for the book in advance at the local, independent Book House of Stuyvesant Plaza.
For more information about this event, including the University's COVID guidelines and a  parking map for the Uptown Campus, visit The Conversation.