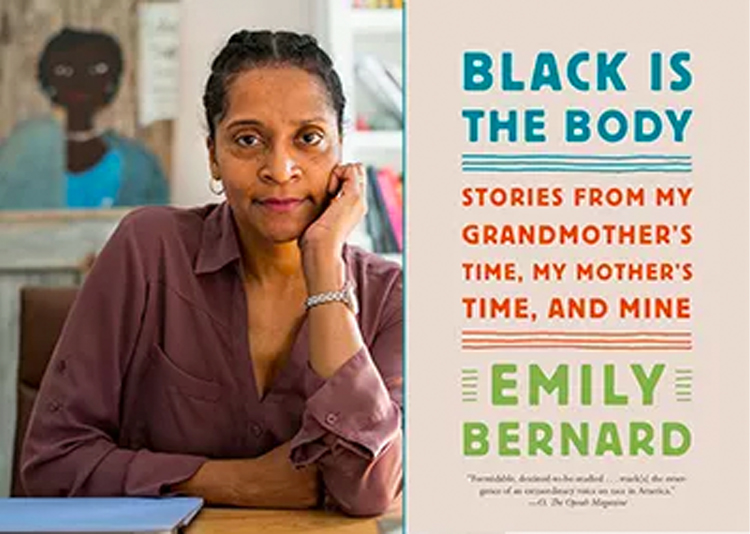 American Herstory: Conversations About Women's Autobiography with Emily Bernard
4:30 p.m. Boardroom, Campus Center West Addition
7:30 p.m. Recital Hall, Performing Arts Center
Both at University at Albany, 1400 Washington Avenue, Albany NY 12222
Free and open to the public. Masks required.
Emily Bernard is the author of a celebrated work of autobiography, Black is the Body: Stories from My Grandmother's Time, My Mother's Time and Mine (2019)— a collection she conceived while recovering in the hospital from a random stabbing by a white man at a New Haven coffee shop. An NPR "Best Book of the Year," the book was also chosen by NPR correspondent Maureen Corrigan as one of her "10 Unputdownable Reads of the Year." Bestselling author Elizabeth Gilbert called it, "one of the most beautiful, elegant memoirs I've ever read," and novelist Ann Patchett called it "my very favorite book of the year."
Cosponsored by The Women's Institute at Russell Sage College.