2023 Year in Review
The Hudson Valley Writers Guild is proud to present the 2023 Year in Review at MochaLisa's Caffè in Clifton Park!
Mary Panza hosts the Year in Review, highlighting the ups and downs, highs and lows of the year with featured poets EL and Nathan Smith.
Are you inspired by everything that has been going on in 2023? Sign up for the open mic and be a part of the show!
EL is a NJ Native living and loving in the Capital Region of NY. They are a poet, community leader, performance artist, hot gyal, professional ad-libber, and fashion icon whose life goal is to kick ass and craft meaningful art. You can catch them every 1st & 3rd Friday hosting Slam Euphoria's Open Mic & Poetry Slam at Cafe Euphoira in Troy, NY.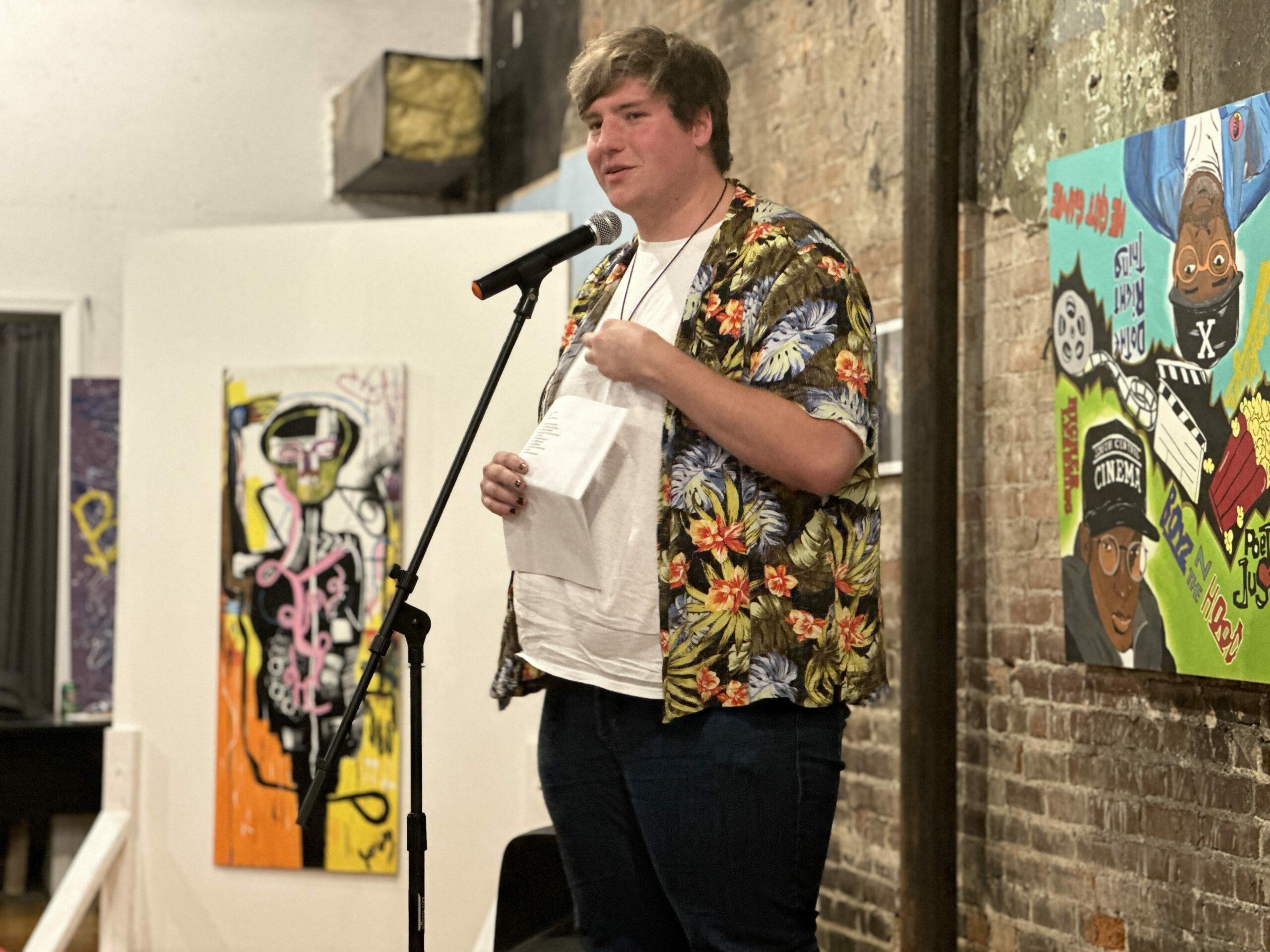 Nathan Smith is a 25-year old PhD student at Rensselaer Polytechnic Institute studying Biochemistry and writing poetry to stay sane. He has been writing since he was 16 growing up in the Appalachian Mountains of Pennsylvania. These days, he has been published in literary magazines Baily's Beads and Resonance and received first-place awards in the "Talk without Borders" poetry competition and the "McKinney Writing Contest" for poetry. He published his first poetry anthology Cotton Candy Sun in December and hoped to publish more of his work in the future. You can find him at his bi-weekly open mic "Empowered by Poetry" in Troy, NY, or on Instagram at @CottonCandyPoems.
This special event will take place at Mocha venue is located at MochaLisa's Caffè, 22 Clifton Country Rd Suite 34, Clifton Park, NY 12065, on Saturday, December 2nd from 2pm-4pm.  There will be an open mic and the sign begins at 1:30.