No longer the party animals we once were (that phrase betraying how long ago we were), my Beloved and I seemed at first to be impacted only slightly by the Pandemic lockdown. We have our friends, to be sure, but our interactions in person have become infrequent and intense. After a lifetime of drama, it is one of my greatest pleasures to be able to crash almost every night in front of the flat screen and flip through the wide world of YouTube. With an attention span of no more than 20 minutes tops, it's the perfect medium for us to travel the world without putting pants on.
Attending readings has become easier and harder all at once online. I can tune in when I like, duck out when I need to, and perhaps most pointedly, not spend a week in advance sweet-talking my Beloved into going with me. He respects poetry, but doesn't write much of it and has a limited tolerance for it. He fills up quickly, and then with the excuse of hard chairs or a long day at work, slips out to vape for much of the evening.
After the shock wore off, online readings became almost epidemic themselves. One of the few downsides for me is that I have a terrible time trying to keep track of all the offerings. I am hesitant to start an event planner for 2021, seeing how well that worked out in 2020, but it may be the solution. And yes, I am so Old School that to me a planner is something I hold in my hands that's made of paper, and that you make note of upcoming commitments in with a quill or a sharp stone.
If an event requires some sort of pre-registration, I am less inclined to attend. The exceptions are events that I need to actually purchase a ticket for. I like the amorphous quality of pandemic life, and try not to pressure myself into making commitments. If I do choose to attend a reading at the last minute, and it requires registration, I am often too late to do so. My own fault I suppose, but I think the early issue of crashers at an open mic has for the most part resolved itself. The novelty of said act, much like the novelty of Zoom, seems to have worn off.
Poetry workshops online have a unique quality that I'm not sure I like yet. For me, good ones consist of a lot of silent composition, whether it's freewriting, revising, or simply writing a poem. I participated in one recently that began each session with a short meditation to center us, bring us all together in this emotional space. This works well in person, but to be confronted directly with a half-dozen pair of eyes closed (or semi-closed) in preparation for the inspiration to come can be a little daunting. All writing has an element of solo effort, even in a group, and Zoom forces one to confront their fellows literally head on.
Skeptical at first, I did come out of the sessions with a few good poems. I am one who can take inspiration from a random listing in the phone book. This is probably because despite everything, my favorite subject to write about is 'me.' Therefore I will take any obscure prompt and bring it around back to me, my experience, my world. Which is fine for the art because our experiences are more alike than not. Ironically, focusing on myself might actually help my poetry to be more relatable to readers.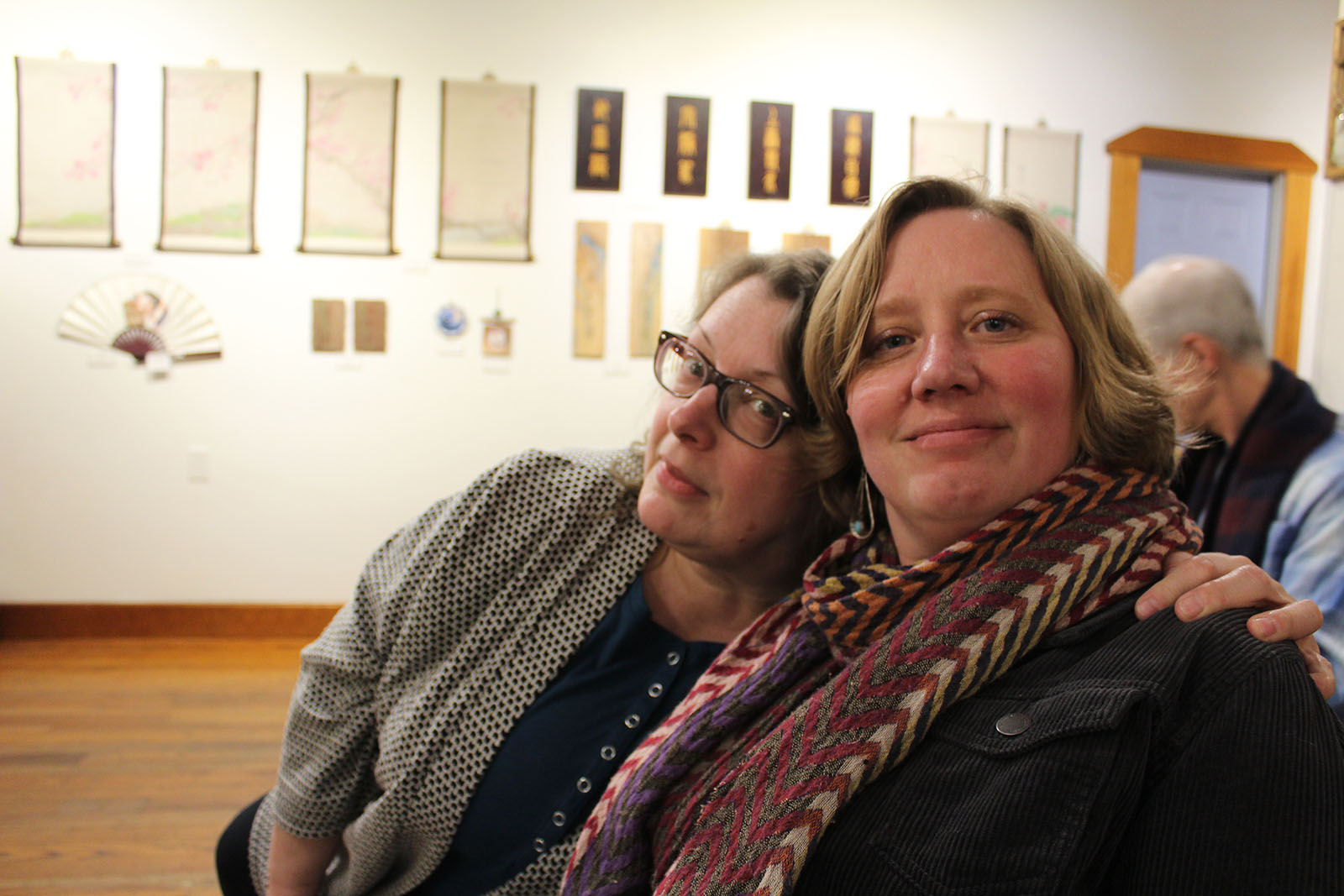 I do miss the hugs, the drinks, stale potato chips, and apple juice often available at live readings. I miss whispered critiques, tears, the aching backs from uncomfortable chairs. I miss stolen and freely offered hugs, drives to the bars on the shady side of town, bright church halls, outdoor venues with intermittent miking. I miss the living poetry scene. I may try some of my own Random Writing workshops online myself, or just wait for this to all blow over. Which it will. We will be changed, but humans have always gathered around a fire to tell stories. The fires these days are on screens, and instead of a circle, we gather in a wall of solid support. We are here now, and poets will be here forever. You may just have to register in advance for now, until the days of popping in return. Like Dolly and her triumph at the Harmonia Gardens, it will be splendid. Stay safe till then.