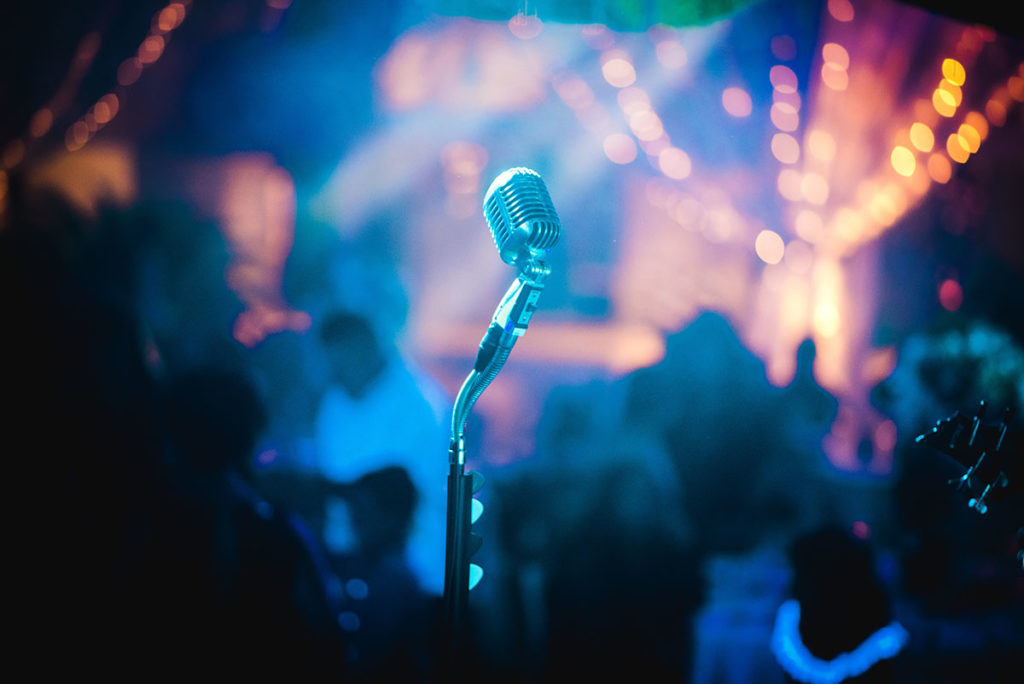 We have another great week of poetry readings, open mics, events, and slams in the area to celebrate the art of spoken word. Here is a look at what is coming up in our poetry community this week…
Sunday, April 22
2:00pm – 6th Annual Word Fest Invitational Slam
Troy Kitchen, 77 Congress Street, Troy, NY
The 2018 Albany Word Fest comes to an end as Nitty Gritty Slam welcomes teams from all over the Northeast to compete for prizes and bragging rights in the 6thAnnual Word Fest Invitational Slam at Troy Kitchen.
Monday, April 23
7:00pm – Poetic Vibe
Troy Kitchen, 77 Congress Street, Troy, NY
Poetic Vibe is a weekly Poetry Open Mic with featured local and regional poets hosted by D. Colin in downtown Troy.
Tuesday, April 24
7:00pm – Club Helsinki Open Mic
Club Helsinki, 405 Columbia Street, Hudson, NY
A weekly open mic for music, performance, and poetry on the incredible Club Helsinki stage.
7:00pm – Emack and Bolio's Open Mic Night
Emack & Bolio's, Delaware Ave., Albany, NY
A weekly open mic for music and poetry.
7:00pm – Rensselaerville Library Poetry Group
Rensselaerville Library, 1459 County Route 351, Rensselaerville, NY
Bring your poem and receive feedback from fellow poets, or just share your words at the Rensselaerville Library Poetry Group on the Second and Fourth Tuesdays of each month.
8:00pm – Northampton Poetry Open Mic
World War II Club, 50 Conz St., Northampton, MA
Northampton's only weekly open mic poetry night offers some of the best, most creative voices in the county. Academic or slam, spoken word or political: Your words are welcome. This week's featured poet is Chris Gonzalez.
Wednesday, April 25
7:00pm – The Troy Poetry Mission
O'Briens Public House, 43 3rd Street, Troy, NY
A new open mic for poetry and spoken word in downtown Troy hosted by R.M. Engelhardt and James Duncan. This month's featured poet is Nancy Iannucci.
Thursday, April 26
7:00pm – New World Writers Night
New World Home Cooking, 1411 Rte 212, Saugerties, NY
Poets and writers are invited to read at this monthly open mic series with featured readers Sparrow and Mikhail Horowitz, hosted by Leslie Gerber.
7:00pm – Rockhill Bakehouse Open Mic
Rockhill Bakehouse Cafe, 19 Exchange Street, Glens Falls, NY
Weekly open mic for musicians and writers.
7:30pm – Utica Poets Society Spoken Word Open Mic
Tramontane Cafe, 1105 Lincoln Ave, Utica, NY
Weekly open mic for poetry and spoken word with a non-mandatory theme.
8:00pm – Voice Less Readings
Green Kill Gallery, 229 Greenkill Avenue, Kingston, NY
Voice Less is a weekly reading series hosted by Noah David Roberts focused on giving those who feel like their art is not heard a place where they can share, listen, and become inspired.
8:00pm – Starving Artist Thursdays
Hudson River Coffee House, 227 Quail Street, Albany, NY
A weekly open mic for music, poetry, and spoken word at one of Albany's best coffee shops.
Saturday, April 28
12:00pm – Survivor's Stories
Amsterdam Free Library, 28 Church Street, Amsterdam, NY
Survivor's Stories is a curated reading of selected speakers from around the region. It is a spoken word program which will draw from experiences of loss and trauma from the speaker's lives, and we hope to gather speakers who have come out of traumatic experiences to give us some insight and a fresh perspective on gaining victories in life.
6:30pm – Inquiring Minds Bookstore
Inquiring Minds Bookstore, 65 Partition Street, Saugerties, NY
Monthly open mic with featured readers at the beautiful Inquiring Minds Bookstore in Saugerties, hosted by Laura Lonshein Ludwig.
[su_note note_color="#F1F1F1″ radius="0″]If you would like to have your poetry event listed on the Albany Poets Events Calendar, click here and fill out the form to submit your event.[/su_note]