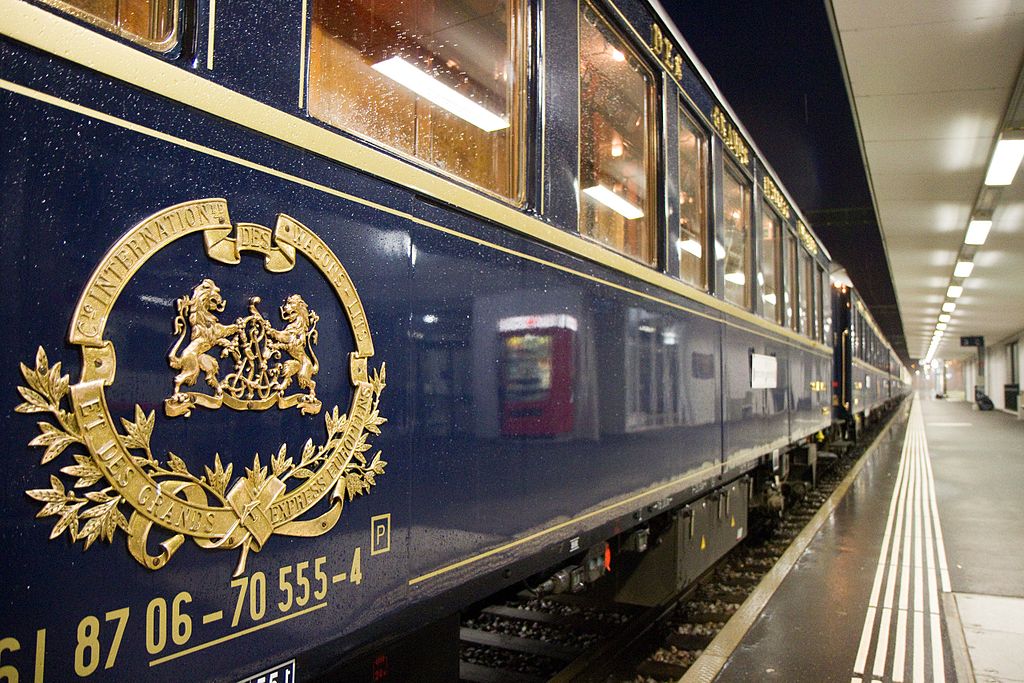 I remember in 7th Grade homeroom at Sand Creek Middle School, there was a girl sitting in front of me, telling me and the boy next to her about the book she was reading. I feel bad that I forgot her name after all these years. She was so excited about the book and read parts to us. It was about this group that gathered on a deserted island and one by one, they were murdered. I think the other boy was more into the girl than the book, but I really wanted to find out who the killer was. When she was done, she loaned me the book. It was And Then There Was None by Agatha Christie, and I instantly became a fan. I thought with the remake of Murder on the Orient Express coming out in November, this would be an excellent time to write about her mystery novels.
Agatha Christie books helped me get through junior high and high school. I was bullied on a daily basis and her books were a great way to escape. The novels usually took place at a stately manor or a small British village, unless they took place in an exotic location like the Nile or the Caribbean. You could always rely on Hercule Poriot or Miss Marple to solve the case and justice would be done. No one would sit with me during lunch, so I would bring my book and try to shut out the noisy cafeteria.
I usually preferred Poriot to Miss Marple, although Agatha Christie herself liked Miss Marple more. She thought Poriot was too egotistical. What I loved about the detective was that he was a keen observer and used his "little grey cells" to solve the murder. He never fell for the "red herrings" that Christie was quite taken with. My favorite Poriot novels are the first one, The Mysterious Affair at Styles, Death on the Nile, Evil Under the Sun, Murder on the Orient Express and his swan song Curtains, where Christie killed off the famed Belgium detective.
I was not the biggest fan of Miss Marple. She basically was a busybody, or as Christie would a "nosy Parker ". She just always happened to be near where a murder had taken place. She usually paid great attention to detail and was able to figure out who the murderer was. My favorite Marple books include Murder at the Vicarage, A Body in the Library and 4:50 From Paddington.
Tommy and Tupence was a young couple who wound up solving mysteries. Tuppance was the impulsive one while Tommy was more grounded. They only appeared in four books: The Secret Adversary, N or M?, which is more like a spy thriller than a whodunit, By the Pricking of my Thumb and Postern of Fate. I always liked how they were the most lighthearted of her series and Christie actually let them age.
Agatha Christie seems to be as popular than ever, and they have been translated in many languages over the World. She paved the way for other female mystery writers like P. D. James, Naigo Marsh, Margery Allingham and
Ruth Rendell, among others. They didn't always write drawing room murder mysteries like Christie but they actually contributed to the genre.
I am pretty sure I will be seeing the remake of Murder on the Orient Express. It has a great cast including Johnny Depp, Michelle Pfeiffer, Penelope Cruz, Derek Jacobi and Dame Judi Dench. I don't know how I feel about Kenneth Brannagh playing a skinny Poriot. I am a big fan of the original 1974 film with a stellar cast that included Lauren Bacall, Ingrid Bergman, who won an Oscar for her performance,  Anthony Perkins, Sean Connery and Albert Finney, who was perfect as the Belgium detective. All I know that when I see the new film, I'll be thinking of the girl who gave me And Then There Were None and all the lunches I had with Agatha Christie.