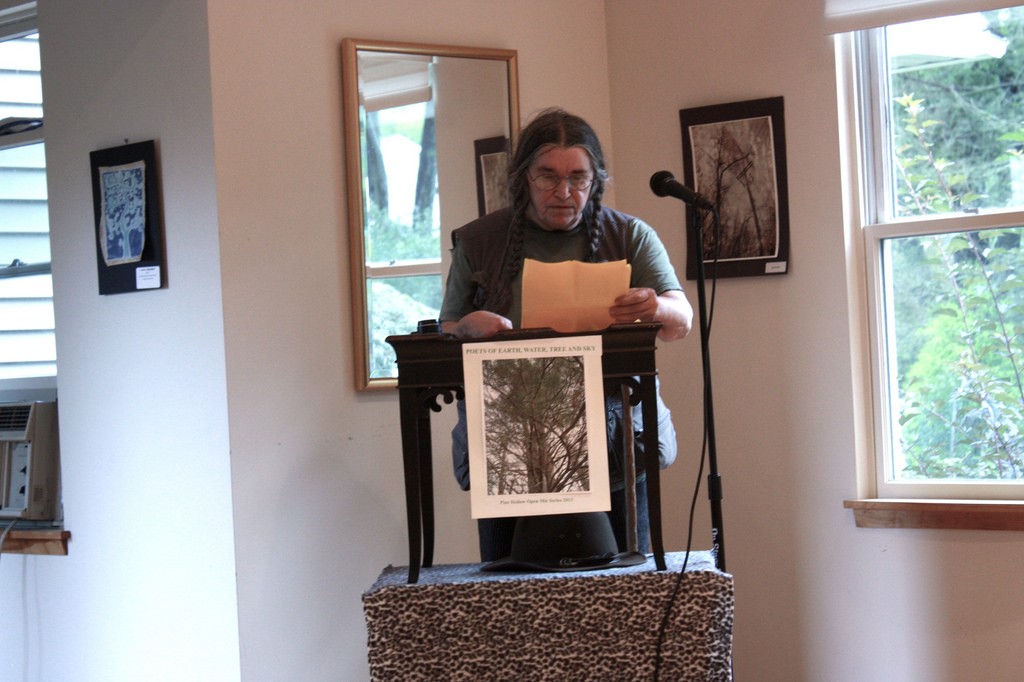 On Wednesday, May 3, the great Caffe Lena Poetry Open Mic series returns to the historic Caffe Lena in Saratoga Springs with featured readers Kate McNairy and Bernadette Mayer followed by an open mic for poetry and spoken word.
Bernadette Mayer was born in Brooklyn, NY, in 1945. A most prolific poet, her first book was published when she was twenty-three years old. For many years Mayer lived and worked on Manhattan's Lower East Side. She was the Director of St. Mark's Poetry Project from 1980 to 1984. Now, many texts later she continues to write progressive poetry from her home in East Nassau, New York. Mayer has taught at Naropa Poetics Institute, New School for Social Research, College of Staten Island, and New England College. She has received grants and awards from PEN American Center, Foundation for Contemporary Performing Art, The NEA, The Academy for American Poets, and American Academy of Arts and Letters.  Her newest collection is Works and Days (New Directions Publishing 2016).
Kate McNairy is a regular at Caffe Lena Poetry. She has two chapbooks published with Finishing Line Press, June Bug (2014) and Light to Light (2016). She has studied with Henri Cole and was a finalist in The Blue Light Poetry Contest in 2013. She's also been an instructor at Empire State College, a freelance writer for newspapers and was on the editorial board of The Apple Tree, a literary magazine.
The Caffe Lena Poetry Open Mic, hosted by Carol Graser and sponsored by Northshire Bookstore, takes place on the first Wednesday of each and every month (usually) at Caffè Lena (47 Phila Street, Saratoga Springs). This event has a $5.00 admission charge. Sign up at 7:00, 7:30 readings start.