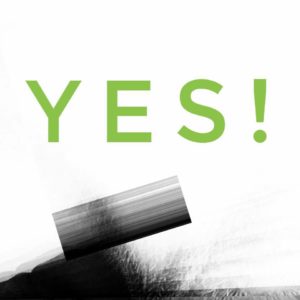 The Yes! Poetry & Performance Series kicks off the spring season at the new Albany Center Gallery (488 Broadway, Albany, NY 12207) with poets Greg Zorko and Aimee Harrison and video artist Maureen Anderson. Saturday, February 4 at 7:00 PM.
$5 suggested donation
Greg Zorko was born in 1990 in upstate New York. He currently lives in Madison, Wisconsin. He is the author of Ghost in the Club (Metatron Press, 2016). He has performed around the US and in Canada.
Aimee Harrison's fiction and poetry have appeared in journals such as the Lifted Brow, Indefinite Space, and Tryptyk Magazin. She is a co-founder of Small Po[r]tions Journal, and Managing Editor for Essay Press. She works in production for SUNY Press and lives in Albany.
Maureen Jolie is a video artist. Her current work revolves around mass-produced media content from the year of her birth, 1977, to explore notions of historical narratives within the prosthetic collectives memory repositories of audiovisual materials which often present conflicting or contradictory memories of times past. Her work has been exhibited in Germany, the United States, South Korea and Canada. Currently, she is pursuing a PhD in Electronic Arts from Rensselaer Polytechnic Institute.
Albany Center Gallery is a non-profit art space dedicated to exhibiting skillful contemporary art of the Mohawk Hudson region. A community-based and community supported organization, the mission of Albany Center Gallery is to promote and exhibit contemporary visual art produced by emerging and established artists living primarily in the region and to inspire interest and provide enjoyment to an increasingly diverse audience.
[location post_id="28061″]
#_LOCATIONMAP
#_LOCATIONNAME
#_LOCATIONADDRESS
#_LOCATIONTOWN, #_LOCATIONSTATE #_LOCATIONPOSTCODE

[/location]