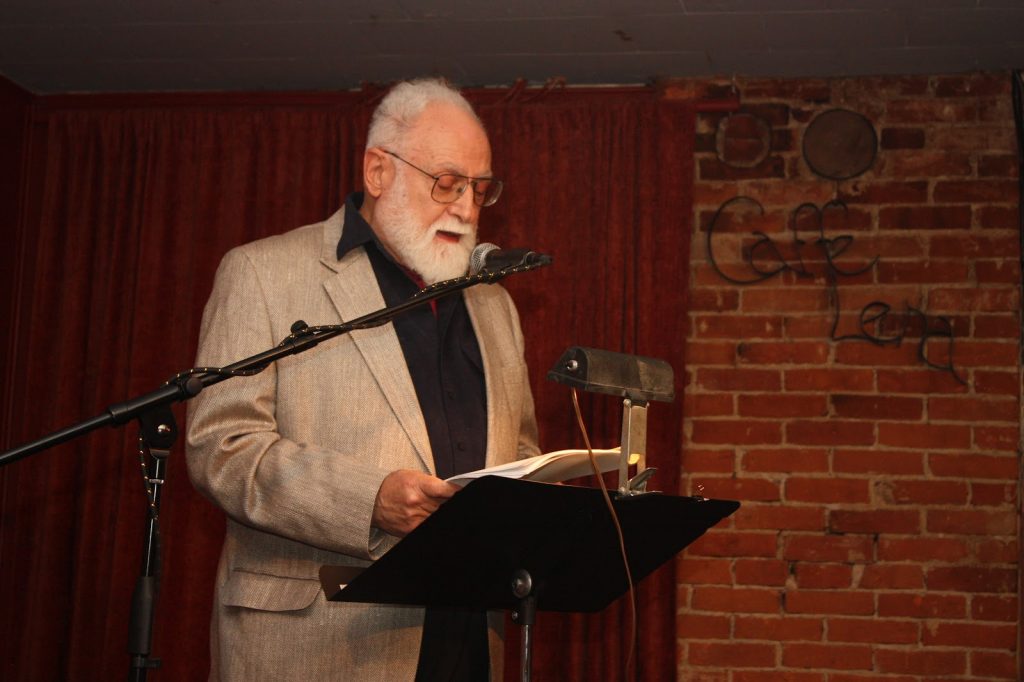 On Thursday, October 27, host Leslie Gerber and New World Writers Night present poet and writer Djelloul Marbrook who will be reading from his new book, Shadow of the Heron.
Readings take place at New World Home Cooking, 1411 Route 212, between Woodstock and Saugerties. This reading will begin promptly at 7, so please arrive by 6:30 for dinner. Readings include an open mic (5 minute limit) which can be poetry or prose. No admission charge; we take a voluntary collection for the writers. Attendees who wish to have dinner before the reading can call 246-0900 for reservations.
Djelloul Marbrook was born in Algiers to an American mother and Bedouin father and grew up in New York. After Dwight and Columbia he served in the U.S. Merchant Marine and U.S. Navy before beginning a journalism career (reporter for the Providence (RI) Journal, editor for the Elmira (NY) Star-Gazette, the Baltimore Sun, the Winston-Salem Journal, the Washington Star, and Media News dailies in northeast Ohio and northern New Jersey). He stopped writing poetry in the early 1970s but resumed after September 11, 2001, making notes as he walked around his beloved Manhattan. These poems appear in the prize-winning Far from Algiers. He serves on the advisory board of Writing for Peace and is the English language editor of Arabesques Review, a trilingual quarterly. After 30 years in Washington DC he has lived since 1999 in the mid-Hudson Valley with his wife Marilyn.