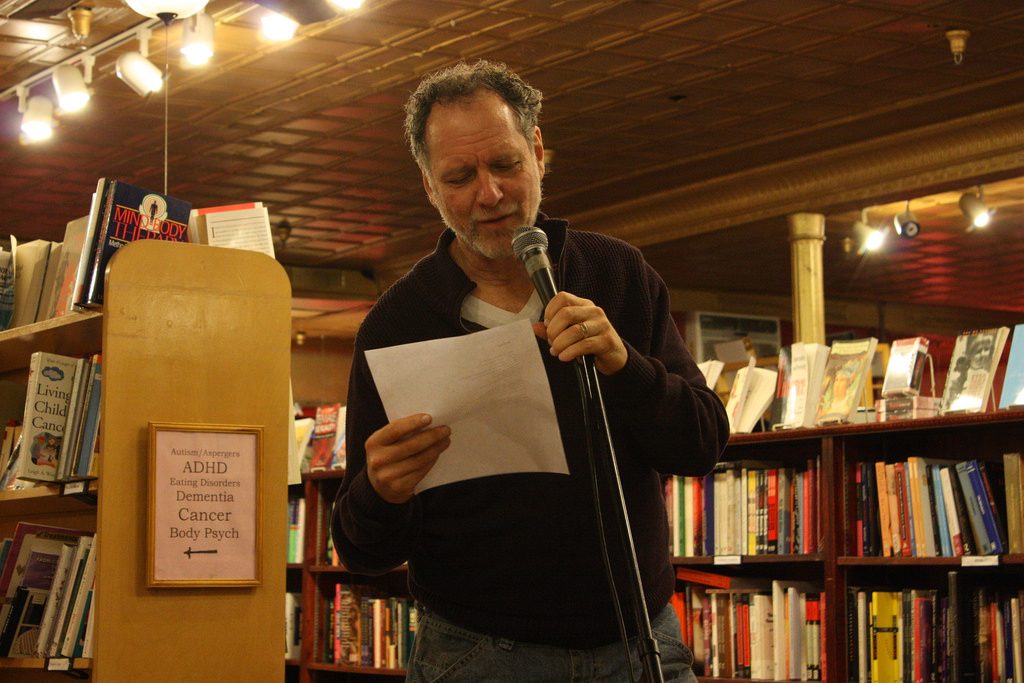 The next edition of the  Word of Mouth Poetry Series, hosted by Teresa Costa in Kingston, takes place on Thursday August 11 featuring Gary Siegel and Tony Pena.
Gary Siegel discovered poetry in the late 70's performing music for a Choreopoem called "Do Angels Have Teeth". He then soaked his teeth in the scene at the Harbor Series, a Staten Island reading that ran for 20 years where he was known to play flute, become Tom Waits and write about Buddhas head. Spent a summer at Naropa in the early 80's where he was exposed to Allen Ginsberg, William Burroughs, and even the Dalai Lama. On a sleepless night in 2012 he decided to create a local version of the Poetry Brothel. He and his troupe have now produced 6 performances in 3 years.
Tony Pena's poetry might not always be pretty but hopefully it stirs up more passion than dust in our souls. Over the years some of his poems and fiction have found homes in Chronogram, Full of Crow, Gutter Eloquence, Red Fez, Slipstrem, Third Lung Review, Underground Voices, Working Stiff and Zygote in my Coffee. His first chapbook of poetry, Opening Night in Gehana, is available now and videos of poetry and punk rock and roll performances can be seen at www.youtube.com/tonypenapoetry.
All poetry readings by WOMPS are the second Thursday of the month, March – December, at Artbar Gallery, 674 Broadway Kingston, NY. The is an open reading with a 5 minute limit and $3.00 admission. For more poetry info contact Teresa Costa at (845) 331-6713.