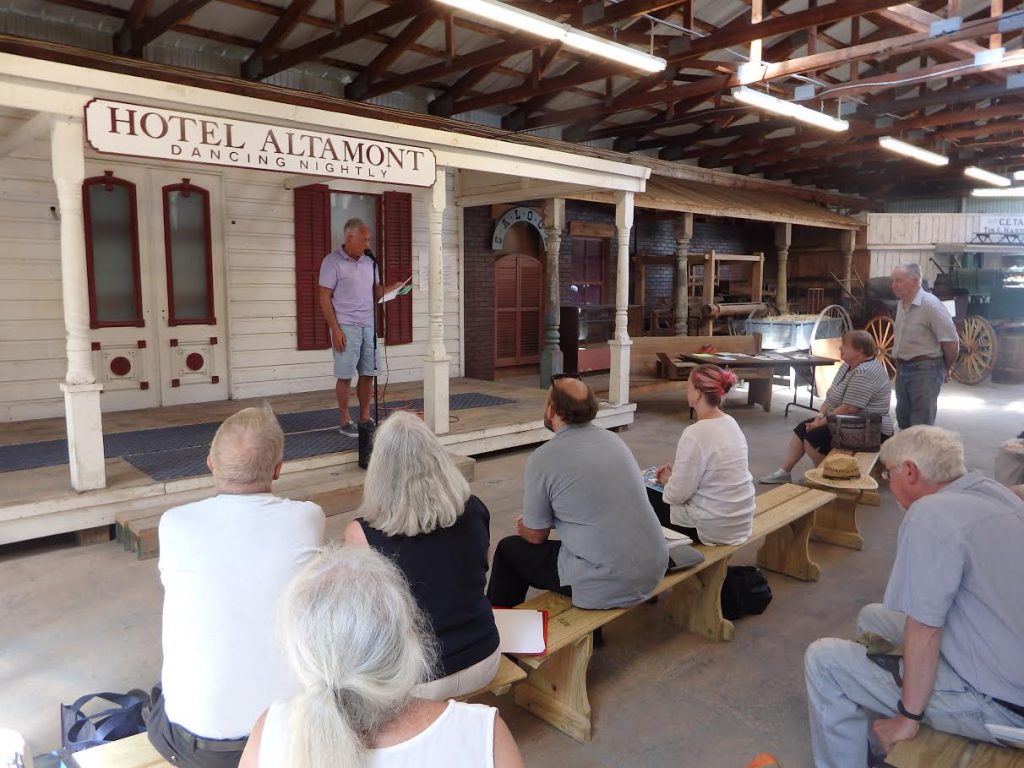 For the 30th year there will be poetry at The Altamont Fair on Thursday, August 18.
Local poets who will be participating include Mike Jurkovic, Tim Lake, Jo Agopovich, E.K. Gordon, Dan Wilcox, Bob Sharkey, Mark O'Brien, and Gail O'Brien. If you are interested in reading your poetry (or other people's poetry) sign-up for Poets at the Fair.
Tickets for poets reading will be left at Gate 5. Just tell them you are a poet there to read. If you are a Senior you get into Fair for free and do not need the pass.
The reading begins at 2:00 PM at the Carriage Museum with each poet getting a 10 minute reading slot, perhaps more depending on attendance.
The Legends Round-Robin (at 3:30 PM) is a chance to honor deceased friends by reading from their work.
For more information and to sign up, contact Alan Casline at  acasline@aol.com.