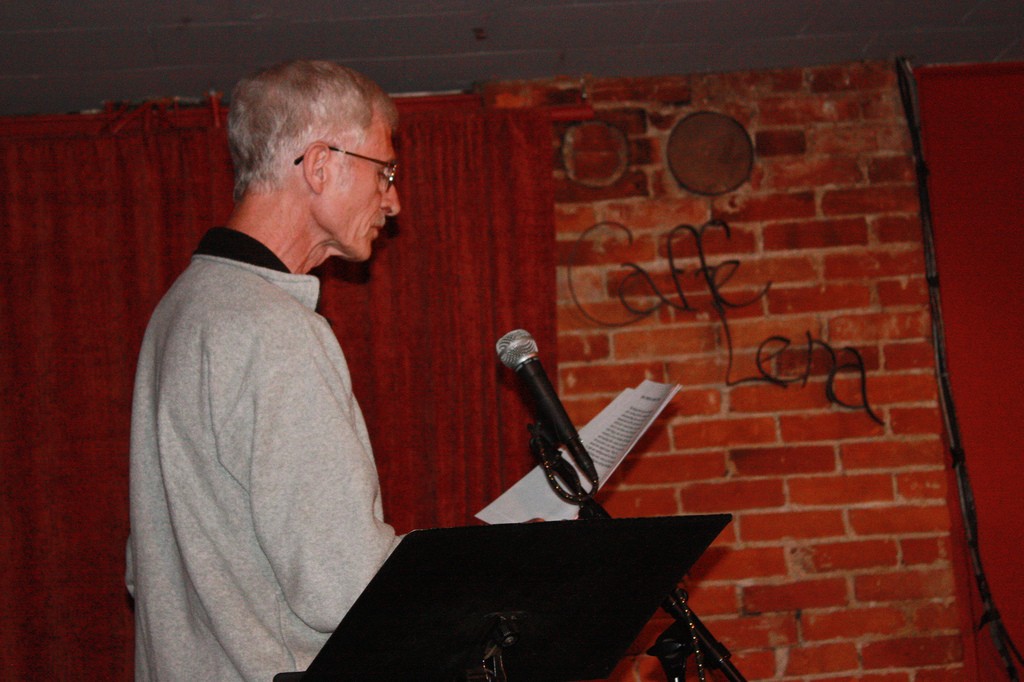 On Wednesday, November 4, the great Caffe Lena Poetry Open Mic series in Saratoga Springs continues with two featured readers, George Drew and Nancy White, followed by an open mic for poetry and spoken word.
Nancy White's Sun, Moon, Salt won the Washington Prize; her second, Detour came out from Tamarack Editions in 2010. She publishes in a range of literary journals, from Ploughshares and FIELD to Rattle and Nimrod. She is editor-in-chief and president at The Word Works based in Washington, DC. 
George Drew was born in Mississippi and raised there and in New York State, where he currently lives. He is the author of five collections of poetry: Toads in a Poisoned Tank, from Tamarack Editions; The Horse's Name Was Physics, from Turning Point; American Cool, from Tamarack; The Hand that Rounded Peter's Dome, from Turning Point; and The View from Jackass Hill, the 2010 winner of the X.J. Kennedy Poetry Prize, from Texas Review Press. Drew's sixth collection, Fancy's Orphan, will be published in 2017 by Tiger Bark Press, and his New & Selected, Pastoral Habits, by Texas Review Press in 2016. Down & Dirty, a chapbook, was released by Texas Review Press in June, 2015. Drew is the winner of the 2014 St. Petersburg Review Poetry Prize.

This open mic, hosted by Carol Graser, takes place on the first Wednesday of each and every month at Caffè Lena (47 Phila Street, Saratoga Springs). This event has a $5.00 admission charge. Sign up at 7:00, 7:30 readings start.