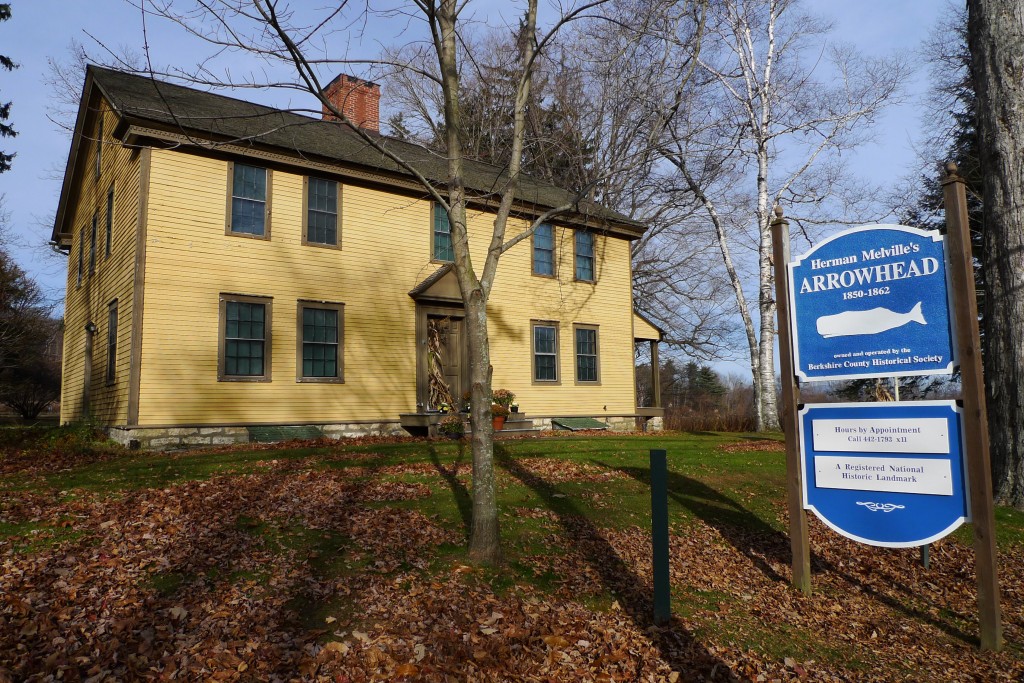 Since November, 2014 the eight members of a poetry workshop at Herman Melville's Arrowhead in Pittsfield, MA have been working on developing new pieces with monthly meetings and challenges to spur them on. Now, after eight months, the book is ready to be released and will be available at a Public Reading and Book Launch party on Friday, June 19 at 7:00pm.  The party will take place in Melville's historic barn on the farm that is now a museum, located at 780 Holmes Road in Pittsfield, MA. The reading is free and open to the public. The price of the book, available that night for the first time, is $8.25.
The Berkshire Historical Society, which owns and operates Arrowhead, has published the chapbook, its third publication in the past 18 months, the others being the play "Maids in the Mills' by J. Peter Bergman which played at Arrowhead last summer and fall and the Melville Biography, "Power of Place" by Marianna Poutasse. Both are available in the gift shop at Herman Melville's Arrowhead as are books by the current writer-in-residence, Jana Laiz. The new poetry chapbook is entitled "RED BARN Volume One" and is anticipated to be an annual publication with new work by different authors each year. The 2015 edition includes poetry by Elizabeth Haight, Karel Fisher, Amy White, Linda Wlodyka, Paige Cerulli, Victoria Passier, Karen Schoemer and J. Peter Bergman. There is also a rarely seen poem by Herman Melville in the book.
There will be refreshments served at the reading. The party and reading should last about 90 minutes and the doors will open to the public at 6:30pm. Attendees will be informed about submissions for the 2015/2016 poetry workshop and how to apply. House tours will NOT be available during this special event, however the full gift shop will be open.
The Berkshire Historical Society at Herman Melville's  Arrowhead, located at 780 Holmes Road in Pittsfield, MA, is open seven days a week from9:30am to 5:30pm with guided tours on the hour, every hour from 10 to 4. Tour price is $13 for adults, $8 for students and children. Group tours must be arranged in advance. Visit Melville's Arrowhead Farm, see our new exhibits of art and cultural artifacts in the barn for FREE. Call 413-442-1793 for more information.