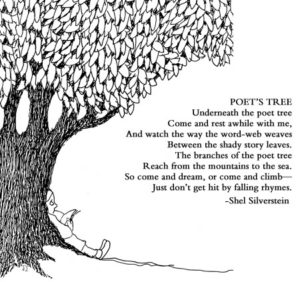 April is National Poetry Month, and to celebrate, the Hyde Park Writers Group is hosting a joyful "My Favorite Poem" event on Sunday, April 26 at 2 p.m. at the Hyde Park Library (2 Main Street, Hyde Park, NY).
Members of the public are invited to share a favorite poem by reading it aloud. If you like, you can briefly explain why this poem is special to you.
They are expecting a good-sized crowd and would love you to be there, whether as participant or member of the audience. In reality, everyone will be a participant, as we'll all feel the air crackle with the charge of great language, great imagery, great poems. Listeners and readers alike will be caught up in the excitement and the discovery of new works.
If you'd like to read a favorite poem, it's best to reserve a slot. To do this, call Greg (Library director) at 845-229-7791 x 205. Reserving isn't essential; you can simply come with a poem and see how things flow.
There will be refreshments and good company. Please bring spouses, partners, friends and children. What better way to spend a Sunday afternoon in spring?