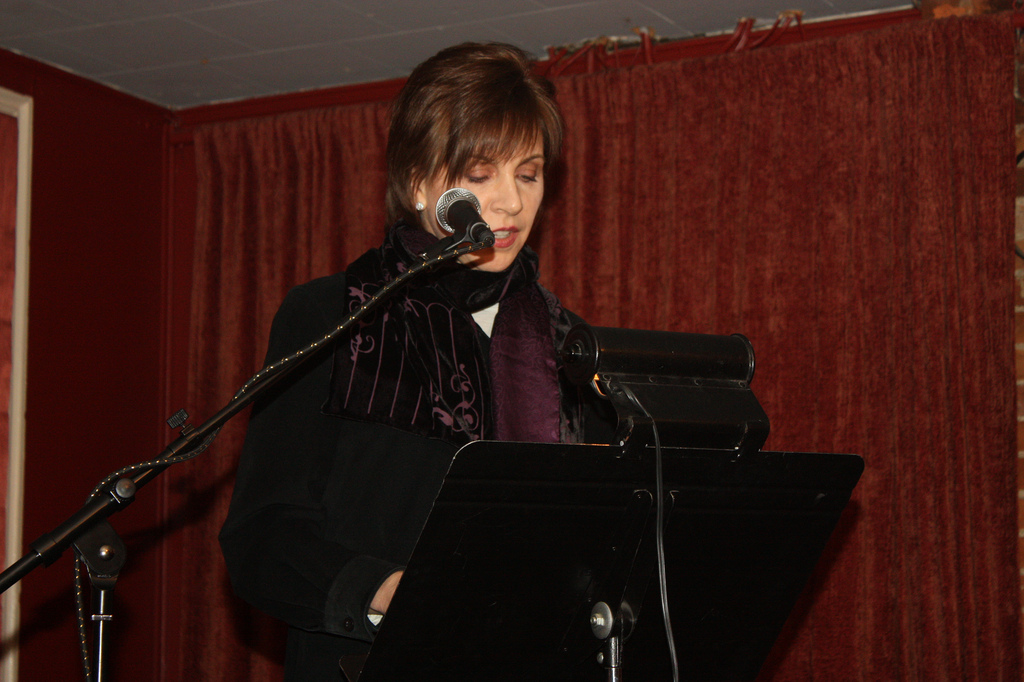 One of the longest-running poetry open mics in the area, the Caffe Lena Poetry Open Mic, continues on Wednesday, November 5 in Saratoga Springs. Host Carol Graser will be welcoming featured poets Richard Levine and Mary Kathryn Jablonski.
Richard Levine is the author of Snapshots from a Battle (2001), A Language Full of Wars and Songs (2004), That Country's Soul (2010), A Tide of a Hundred Mountains (2012) and The Cadence of Mercy, (2014). His poem "Believe This" was featured in former Poet Laureate Ted Kooser's column, "American Life in Poetry". In 2010, Levine's poem "Picket Fences" was a runner-up for Rosebud magazine's William Stafford Award for Poetry. A retired teacher, he is learning to steward a forest. He lives in Brooklyn.
Visual artist & poet Mary Kathryn Jablonski is the author of To the Husband I Have Not Yet Met, a chapbook of epistolary poems woven with threads of humor. In this search for self, she explores memory, longing, and the struggle to embrace imperfection. Her poems have appeared in numerous literary journals including Beloit Poetry Journal, Blueline, Home Planet News, Salmagundi, and Slipstream, among others. Her poetry was also published in Germany by painter/publisher Christoph Ruckhäber.
This open mic takes place on the first Wednesday of each and every month at Caffè Lena (47 Phila Street, Saratoga Springs). This event has a $5.00 admission charge. Sign up at 7:00, 7:30 readings start.
[location post_id="10765″]
#_LOCATIONMAP
#_LOCATIONNAME
#_LOCATIONADDRESS
#_LOCATIONTOWN, #_LOCATIONSTATE #_LOCATIONPOSTCODE


[/location]