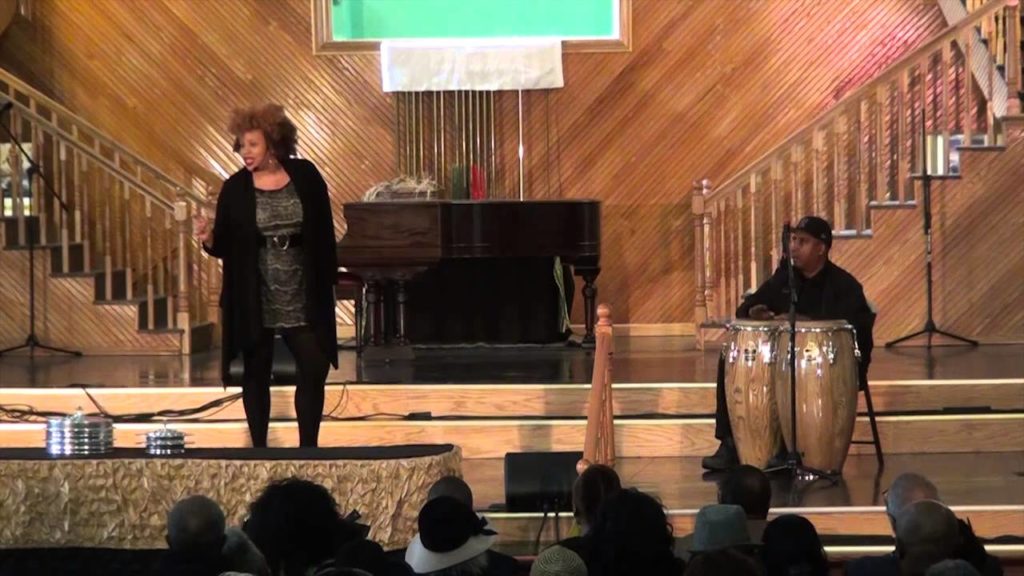 WordXWord brings dynamic performance poet Jennifer Falu and two signature WXW events to North Adams, June 20 and 21. Hosted by MCLA's Berkshire Cultural Resource Center, the weekend kicks off Friday, June 20, 7P with the WXW Story Slam and an open mic for teen poets. Saturday, June 21 will feature Jennifer Falu and a WXW Poetry Slam.
Guest host and featured performer Jennifer Falu placed 3rd at the 2013 Women of the World Poetry Slam. She is a celebrated performance artist throughout NYC and across the country and as a member of the 2006, 2009 and 2012 Nuyorican Poets Café Slam Teams, became the top Female Poet of the Year in 2006, and ranked 3rd in both 2009 and 2012.
"Falu is the type of person that you want in your corner and on your stage which reflects in her writing. Everything Falu is (mother, lover, badass, friend, woman of god) is not just put on display in her work but also taken apart down to the blue print for her audience to truly see what she is made of and how that encompasses who she is in the present. She's the kind of person that wouldn't make a big deal bout being able to spin gold from straw."

– Omar Holmon
Both June dates include qualifying events – or preliminaries – a chance to qualify for the story slam or poetry slam semi finals during the August festival. Storytellers, poets and teens interested in participating should visit wXw365.org for more information and to preregister (required).
All events are free and open to all ages (however, parents are cautioned that occasionally the language can be "salty").
Story Slam + Teen Open Mic, Friday, June 20, 7P hosted by Falu
Gallery 51, 51 Main Street, North Adams, MA
The theme, or prompt, for this second qualifier in the WXW Story Slam competition is "money." Without notes or props, storytellers tell fantastic, true stories based on the theme. An open mic session for teen poets will get the evening started.
Poetry Slam, Saturday, June 21, 7P featuring Falu
Gallery 51, 51 Main Street, North Adams, MA
Poets have 3 minutes to perform a poem of their own composition without notes, accompaniment or props. Performances are judged by volunteers from the (rowdy) audience. Top two poets will move on to the Poetry Slam Semi-finals and a chance to qualify for the WXW finals in August.
More to Come
Additional preseason events are planned for July 18 & 19 at the Berkshire Museum. WordXWord Festival 2014 will take place August 18 – 23. Visit wXw365.org for updated information.
WordXWord celebrates diversity, the creative use of language and the experience of community – using spoken word, poetry and storytelling in celebration of the individual, to bridge differences and connect people. WordXWord is a 501(c)3 non-profit.
MCLA Gallery 51, run by the Massachusetts College of Liberal Arts since 2005, presents work from a wide range of emerging and mid-career contemporary artists. The gallery hosts ten exhibitions each year and countless events and happenings. Staffed by mostly student workers, MCLA Gallery 51 provides students with hands-on experience in the day-to-day operations of a gallery. MCLA Gallery 51 is a project of MCLA's Berkshire Cultural Resource Center.