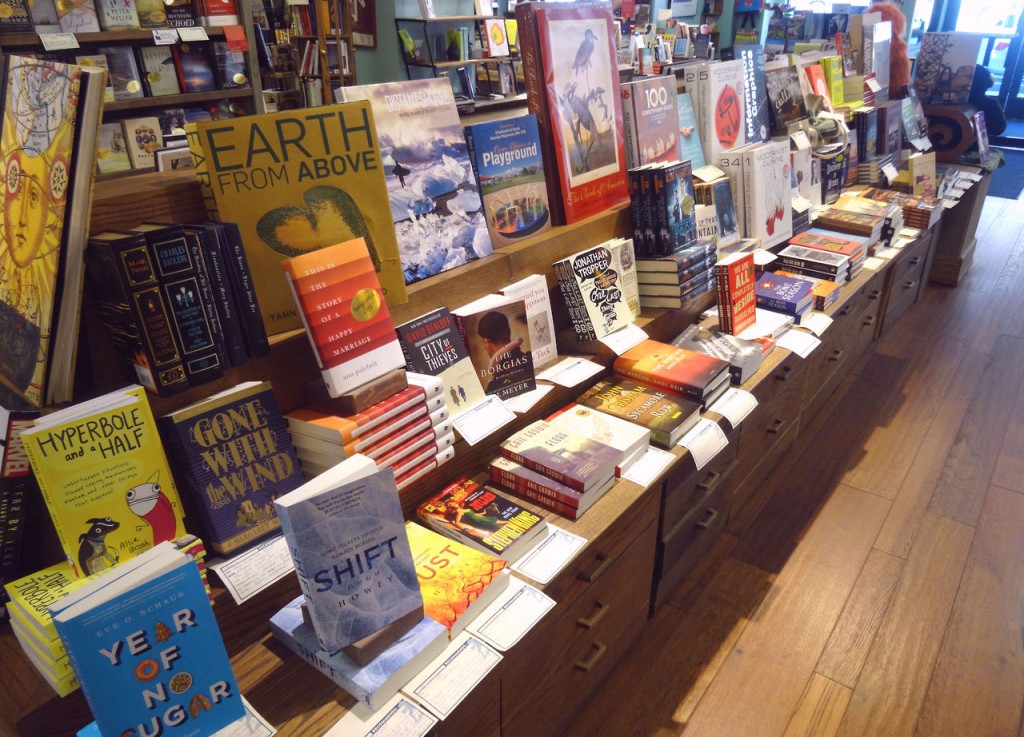 On Thursday June 12 at 7 Northshire Bookstore Saratoga (424 Broadway) will host a poetry reading with Peg Boyers and Chase Twichell.
Poet Peg Boyers was born in San Tomé, Venezuela, but spent her childhood on the move, living in such countries as Libya, Italy, Indonesia, and Cuba. She earned her BA from Skidmore College. Her collections of poetry are Hard Bread (2002) and Honey with Tobacco (2007). Hard Bread contains a series of poems written in the voice of Natalia Ginzburg (1916–1991), an Italian writer, editor, and mother who witnessed World War II. Boyers carefully reconstructed Ginzburg's experiences by illuminating the historical details of her life. Steven Cramer called the narrative "a great achievement of voice" in Poetry.
A lecturer in the English Department at Skidmore College, Boyers is the executive editor of Salmagundi.
Chase Twichell was born in New Haven, Connecticut, and has lived for many years in the Adirondacks. A practicing Buddhist, she is the author of several books of poetry, and her work often reflects her spiritual practice. Introducing her collectionThe Snow Watcher (1998) to readers of the Washington Post, poet and critic Robert Pinsky describes the poems as "full of sharp observation, both of the world and herself, unsentimental poems with a sinewy intellectual toughness, and, as the book progresses, they open out into a stark, sometimes bewildered clarity."
Twichell's work has received awards from the National Endowment for the Arts, the Artists' Foundation, the John Simon Guggenheim Memorial Foundation, the New Jersey State Council on the Arts, and the American Academy of Arts and Letters. She has taught at Princeton University, Goddard College, Warren Wilson College, the University of Alabama, and Hampshire College. In 1999 she left teaching to form Ausable Press, a nonprofit, independent literary press that she operated until it was acquired by Copper Canyon Press in 2009.
[location post_id="14507″]
#_LOCATIONMAP
#_LOCATIONNAME
#_LOCATIONADDRESS
#_LOCATIONTOWN, #_LOCATIONSTATE #_LOCATIONPOSTCODE
Phone
#_LATT{Phone}