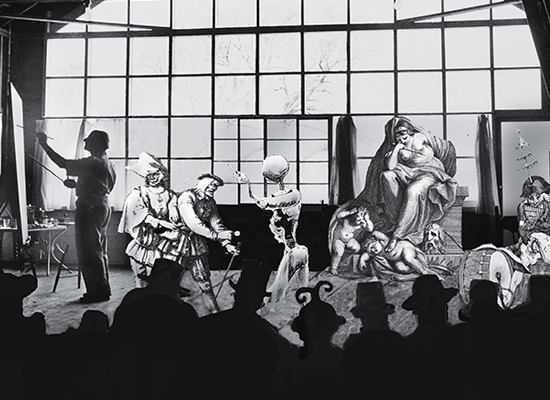 The fourth Surreal Cabaret, featuring performance art, multi-media, and other avant-garde techniques will be presented at 7:30 on Friday, June 13 in the Kurt Seligmann Studio, 23 White Oak Drive, Sugar Loaf. The event is free and open to the public.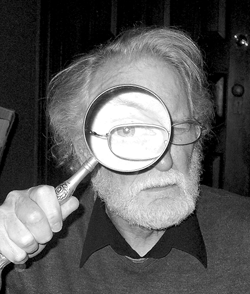 The program will open as usual with a benediction from the Surrealist chaplain, the Lama Swine Toil. Music will be provided by the New Jersey experimental ensemble ArtCrime. Acts include a rap by Anne Hanson, the Council of (Poetic) Experimentation doing "Genet Discordia," William Seaton's "Party," and Susanna Rich singing two songs from her one-woman musical Shakespeare's *itches: the Musical.
The Cabarets provide a rare opportunity for Hudson Valley residents to see exciting new work by area artists using cutting edge practices. "We pay tribute to Surrealist Kurt Seligmann in a way I suspect he would have approved – by showcasing new vision." says producer William Seaton.
As in the past artist David Horton has created a poster for the Cabaret.
[location post_id="10741″]
#_LOCATIONMAP
#_LOCATIONNAME
#_LOCATIONADDRESS
#_LOCATIONTOWN, #_LOCATIONSTATE #_LOCATIONPOSTCODE
Phone
#_LATT{Phone}