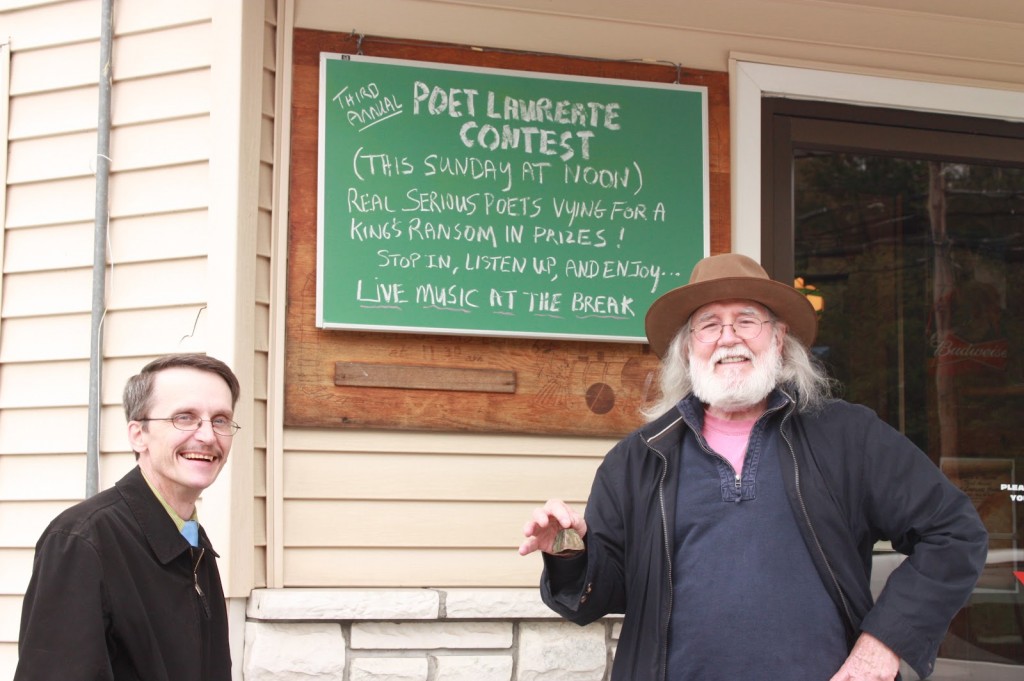 The Fifth Annual Smith's Tavern Poet Laureate Contest will be taking place on Sunday, April 27, 2014 at Smith's Tavern, 112 Maple Avenue, Voorheesville.
Here is all of the information on the contest and how you can get involved in this great annual event.
Cash Prizes: Poet Laureate—$100, Second Place—$50, Honorable Mention—$25
OPEN TO THE FIRST 20 POETS TO REGISTER. Registration begins March 17th at noon by email to dsullivan6@nycap.rr.com. Notification of acceptance right away. Note: Sign up only yourself.
Three Rounds (ANY STYLE IN ENGLISH) Poems of 25, 35, 45 – or fewer – lines respectively
SCHEDULE
Starting Time: NOON SHARP
Reading order: LOTTERY (by round)
Two opening rounds, then a 30-minute break
Music to celebrate Poetry Month!
Then Final Round
Prizes presented following tallied scores
Names engraved on Laureate statue.
Judges: Susan Oringel (Head Judge), Ron Pavoldi, and Terry Rooney.
Scorekeeper: Georgia Gray
HOSTS: Dennis Sullivan, Michael Burke, and Edie Abrams
SPONSORED BY SUNDAY FOUR POETRY OPEN MIC