There is a lot going on in the world of spoken word and poetry on the web. Here are a few of the articles that caught my eye this week.
Finding poetry in the newspaper
Toronto Star – Austin Kleon finds poetry on the sports page. Not that he's much of a sports fan. But sportswriters use the most descriptive nouns, verbs, metaphors and idioms, which Kleon says are perfect for making poems out of newsprint. Read more.
Poetry breaks through fog of Alzheimer's sufferers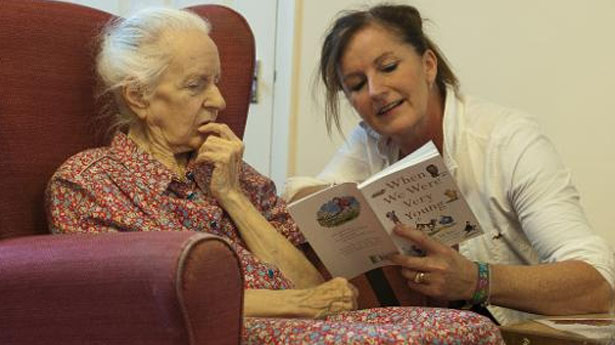 The Raw Story – Alzheimer's has stolen most of Margaret's memories, but she can still remember the line from Rudyard Kipling's famous poem that she learnt years ago, a rare moment of clarity in the fog of the cruel disease. Read more.
Are there more female performance poets or simply more successful ones?
The Guardian – Ollie O'Neill, wearing a checked shirt and standing in front of a stark white brick wall, introduces her poem 'Dyke'. Glancing out from beneath a sweeping red fringe, she says: "The first time I heard this word I was 11-years-old and it was cold against my skin." Read more.
Jordan's Underground Female Slam Poetry Scene
The Daily Beast – Aysha, 25, stands at the front of a small, brightly lit room in Jabal Al Weibdeh, one of Amman's oldest neighborhoods. The fluorescent light is somehow tempered by the apartment's soft and eclectic furniture—a clumsy circle of wooden chairs and faded couches. Read more.
Huntington holds Walt Whitman poetry fest
Newsday – What better place to hold a poetry festival than the home of Long Island's favorite bard? "The Best American Poetry" is an annual collection of poems chosen by well-respected American poets. Read more.