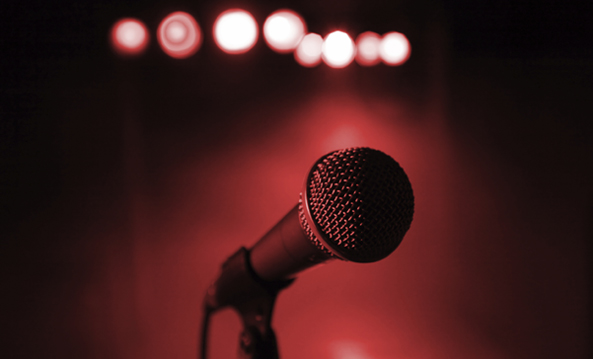 We just told you about our fantastic new events calendar system on the site, but we still want to give your weekly run down of what is going in the area. We have another full week ahead of us with poetry, music, spoken word, and some storytelling.
Here is what is coming up in Poetryland this week…
3:00pm – Sunday Four Poetry Open Mic
Old Songs Community Center, 37 South Main Street, Voorheesville, NY
Monthly open mic for poets and poetry with a featured poet hosted by Dennis Sullivan, Mike Burke, and Edie Abrams at the Old Songs Community Center in beautiful Voorheesville, NY.
7:30pm – Poets Speak Loud
McGeary's, 4 Clinton Square, Albany, NY
Poets Speak Loud is Albany Poets' monthly open mic for poetry and spoken word with a featured poet. This mic is hosted by Mary Panza. This month our featured poets are Mary Panza and Avery.
8:00pm – Club Harmony
Wok 'N Roll Cafe, 52 Mill Hill Road, Woodstock, NY
Weekly poetry open mic with featured reader hosted by Michael Platsky.
7:00pm – Emack and Bolio's Open Mic Night
Emack & Bolio's, Delaware Ave., Albany, NY
A weekly open mic for music and poetry
7:00pm – Open Mic at Stage 1
Albany Barn / Stage 1, 46-48 N. Swan Street, Albany, NY
A new monthly open mic event series hosted by Albany Poets and Albany Barn featuring music from DJ Al B and some of the freshest poetry and spoken word in Albany!
8:00pm – Northampton Poetry Open Mic
Hinge, 48 Main St., Northampton, MA
Northampton's only weekly open mic poetry night offers some of the best, most creative voices in the county. Every Tuesday night at 8:00pm. Come down and listen. Come down and share your words. Academic or slam, spoken word or political: Your words are welcome.
8:00pm – WXW Tuesday Project – Story Slam
yBar, 391 North Street, Pittsfield, MA
Monthly story slam series hosted by James Burden. Fantastic 3-minute stories – funny, touching, sometimes disturbing, other times inspiring – always amazing. The prompt is "missed connections" – this is an opportunity for storytellers to win a spot in the WXW Story Slam Semi-Finals and a chance to win a spot in the opening night event of the WordXWord Festival, August 11.
8:00pm – Pauly's Hotel Open Mic Night
Pauly's Hotel, 337 Central Ave., Albany, NY
Poetry, Music, Comedy and more take center stage at Pauly's weekly Open Mic Night hosted by Brian LaPoint and Joshua Gruft.
7:00pm – Rockhill Bakehouse Open Mic
Rockhill Bakehouse Cafe, 19 Exchange Street, Glens Falls, NY
Weekly open mic for musicians and writers.
8:00pm – Starving Artist Thursdays
Hudson River Coffee House, 227 Quail Street, Albany, NY 12203
A weekly open Mic for music, poetry, and spoken word at one of Albany's best new coffee shops.
6:00pm – Walt Whitman Birthday Reading
Robert Burns Statue, Washington Park, Albany, NY
Dan Wilcox hosts the annual reading of Walt Whitman's "Song of Myself" by local poets & other citizens to celebrate his birthday, sponsored by the Poetry Motel Foundation & the Hudson Valley Writers Guild.
7:00pm – Between The Lines
Enchante Tea Room, 169 River St., Troy, NY
A new monthly poetry open mic hosted by D. Colin with a featured poet in beautiful downtown Troy. This month's featured poet is Thom Francis.
8:00pm – The Parlor Cafe Open Mic
The Parlor Cafe, 303 Ashland Street, North Adams, MA
A weekly open mic each and every Friday at the Parlor Cafe in North Adams for poets, musicians, and artists. Signup at the bar and get ready for the show, starting at 8:00pm.
For a full listing of all of the poetry and spoken word events in upstate New York, head over to the events calendar page. And if you live in the Western Massachusetts / Connecticut area, be sure to check out Lori Desrosiers' Poetry News Calendar.
If you would like to have your poetry event listed on AlbanyPoets.com, send an email to albanypoets+events@gmail.com with the date and details.