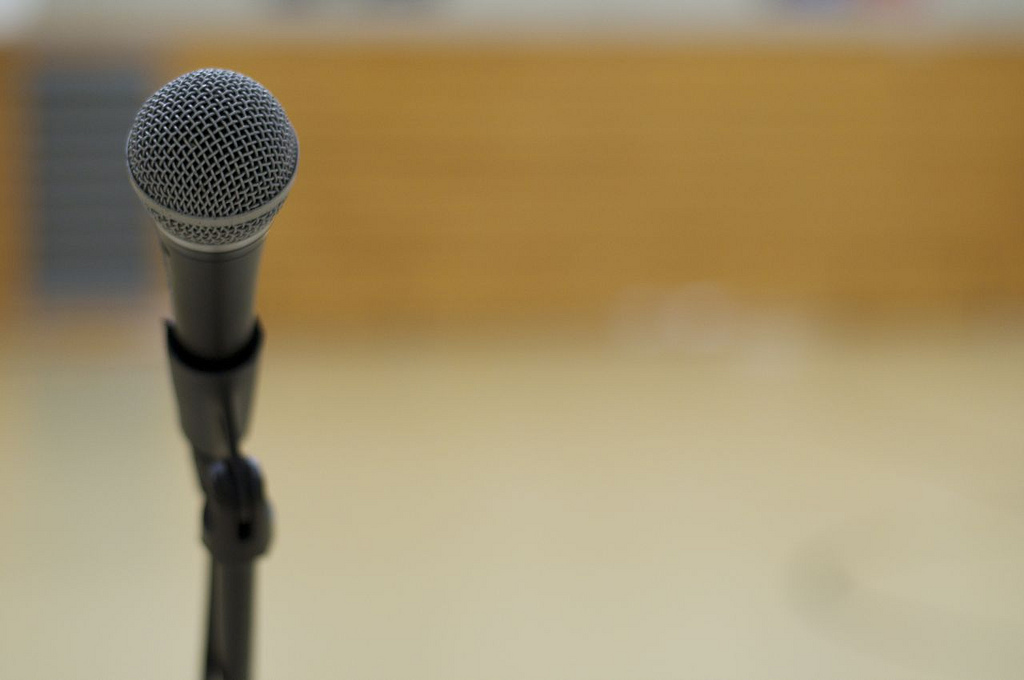 We have updated and overhauled the events listings here on AlbanyPoets.com (more on that later) over the past couple weeks and we have added even more readings and open mics to be a part of in upstate New York and Western Massachusetts. Coming up this week there are more opportunities than ever to have your words heard in the area.
Seven solid days of poetry and spoken word…
2:00pm – Poetry + Prose
The Arts Center of The Capital Region, 265 River Street, Troy, NY
A monthly open mic for writers of poetry and prose on the 2nd Sunday of each month with your hosts Nancy Klepsch and Dan Wilcox.
8:00pm – Club Harmony
Wok 'N Roll Cafe, 52 Mill Hill Road, Woodstock, NY
Weekly poetry open mic with a featured reader hosted by Michael Platsky.
7:00pm – Emack and Bolio's Open Mic Night
Emack & Bolio's, Delaware Ave., Albany, NY
A weekly open mic for music and poetry.
8:00pm – Northampton Poetry Open Mic
Hinge, 48 Main St., Northampton, MA
Northampton's only weekly open mic poetry night offers some of the best, most creative voices in the county. Every Tuesday night at 8:00pm. Come down and listen. Come down and share your words. Academic or slam, spoken word or political: Your words are welcome. Every show features an open mic reading and a featured poet. Sometimes we all get rowdy and slam. All ages welcome. We charge a $2 cover at the door.
8:00pm – WXW Tuesday Project – Mindy Nettifee
yBar, 391 North Street, Pittsfield, MA
A featured reading from poet Mindy Nettifee at yBar. Mindy Nettifee is the award-winning writer and performance poet BUST Magazine calls "the lingustic orgasm we've all been waiting for." She is the author of two full-length collections of poetry, Sleepyhead Assassins (Moon Tide Press) and Rise of the Trust Fall (Write Bloody Press), and the collection of essays on writing Glitter In The Blood (Write Bloody Press). She has taught poetry workshops at community centers, schools and universities for 15 years and has curated poetry events for the Smithsonian Project, the Getty Center, the Los Angeles County Arts Commission and others. She is a cast member of the groundbreaking performance poetry tours The Last Nerve and The Whirlwind Company, and the director of the nonprofit Write Now Poetry Society.
7:00pm – Poetry, Beacon
Beacon Yoga, 464 Main Street, Beacon, NY
Monthly open mic hosted by Adrianna Delgado and Glenn Werner with a featured poet.
8:00pm – Pauly's Hotel Open Mic Night
Pauly's Hotel, 337 Central Ave., Albany, NY
Poetry, Music, Comedy and more take center stage at Pauly's weekly Open Mic Night hosted by Brian LaPoint and Joshua Gruft.
7:00pm – Poetry Slam at Parlor Cafe
Parlor Cafe, 303 Ashland Street, North Adams, MA
A brand new poetry slam series in the Berkshires taking place on the third Thursday of each and every month at the Parlor Cafe.
7:00pm – Rockhill Bakehouse Open Mic
Rockhill Bakehouse Cafe, 19 Exchange Street, Glens Falls, NY
Weekly open mic for musicians and writers.
7:30pm – Third Thursday Poetry Night
Social Justice Center, 33 Central Ave, Albany, NY
Long running monthly open mic (1 poem) with a featured poet hosted by Dan Wilcox.
8:00pm – Starving Artist Thursdays
Hudson River Coffee House, 227 Quail Street, Albany, NY 12203
A weekly open Mic for music, poetry, and spoken word at one of Albany's best new coffee shops.
8:00pm – Hudson Valley Writers' Center
Hudson Valley Writers' Center, 300 Riverside Drive, Sleepy Hollow, NY
Featured Poets + open mike for poets, fiction writers, essayists with rotating hosts. Located in the restored Philipse Manor railroad station, which is approx. 30 miles north of midtown Manhattan and 2.6 miles north of the Tappan Zee Bridge. For directions and more information on the Writers' Center, go to www.writerscenter.org.
7:00pm – Mudd Poets Poetry Series
Mudd Puddle Cafe, 10 Main Street, New Paltz, NY
Monthly poetry open mic series with featured readers hosted by Robert Milby.
If we are missing anything on this list, check out the full events calendar. If you would like to have your poetry event listed on AlbanyPoets.com, send an email to albanypoets+events@gmail.com with the details.
For a full listing of all of the poetry and spoken word events in upstate New York, head over to the events calendar page. And if you live in the Western Massachusetts / Connecticut area, be sure to check out Lori Desrosiers' Poetry News Calendar.