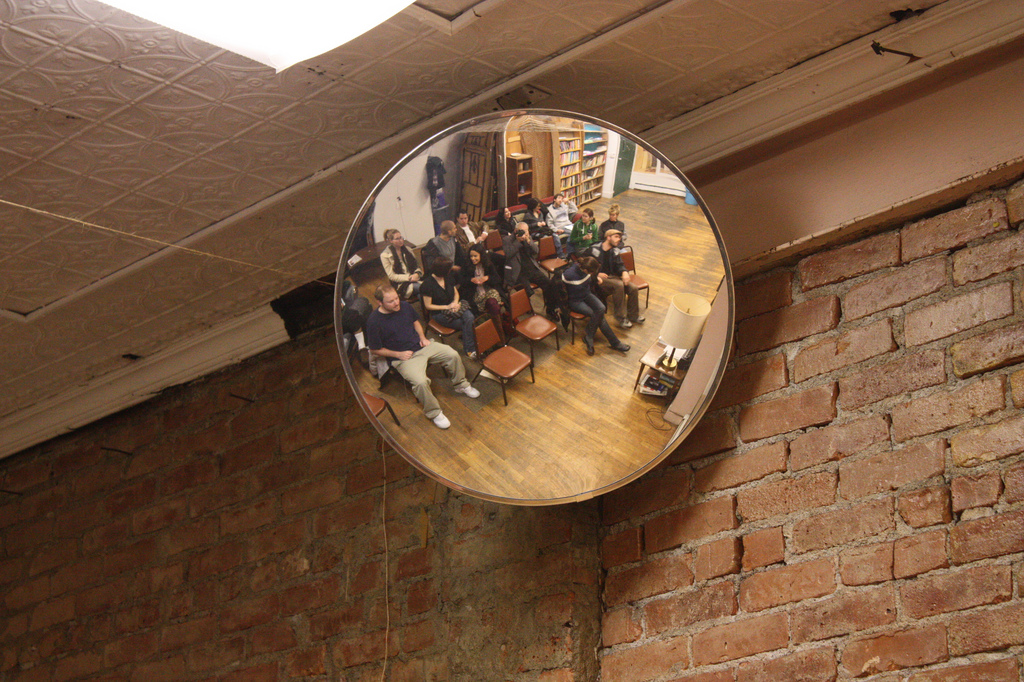 Yes! is back at the Social Justice Center (33 Central Ave., Albany) next Friday, January 25 with another night of words, music, and art featuring Joshua Ware, Eunai Joh, and Zovi.
Joshua Ware lives in Cleveland, OH where he teaches poetry and composition at Case Western Reserve University. He is the author of Homage to Homage to Homage to Creeley (Furniture Press Books, 2011) and several chapbooks, most recently How We Remake the World (Slope Editions) co-written with Trey Moody and SDVIG (alice blue books) co-written with Natasha Kessler. Another chapbook, Imaginary Portraits (Greying Ghost Press), will be released in the coming months. His work has appeared in many journals, such as American Letters & Commentary, Colorado Review, Crazyhorse, Gulf Coast, and New American Writing.

Eunai Joh (pronounce, yoo-NAY joe). Is a native citizen of Seoul, Korea and has lived in Honolulu, Virginia, and various other U.S. cities, but feels most at home in intercontinental airport terminals, especially the one in Narita which has excellent smoking facilities. Also thinks very fondly of Las Vegas, the unlikely home of a group of lovely writers and teachers whose high expectations she disappointed rather miserably over the course of the last three years. Moved to Albany last fall with two rabbits and a boyfriend to try to write.

Zovi is an experimental power electronics / harsh noise musician who thrives on distorted radio waves. Exploring the imperfections of analog equipment, including a theremin, he creates soundscapes that are often varied, sometimes manic, and always an assault on the senses.
This exciting show starts at 8:00pm at the Social Justice Center. Get there early to get the best seats in the house.