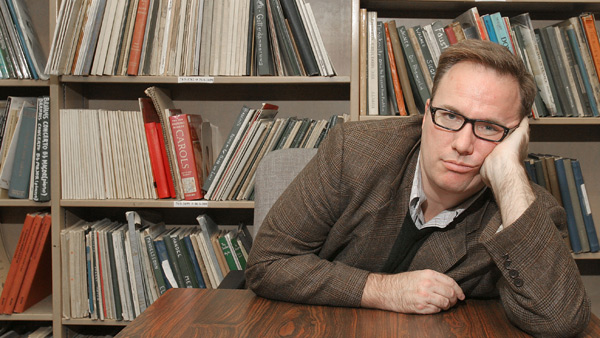 The Friends of Albany Public Library will be honoring Daniel Nester at the Fall Book and Author Event at the University Club on Washington Ave. on Saturday, November 17.
Daniel Nester is a journalist, essayist, poet, editor, and teacher. His latest book is How to Be Inappropriate, a collection of humorous nonfiction(Soft Skull, 2010). Nester's first two books, God Save My Queen: A Tribute (Soft Skull, 2003) and God Save My Queen II: The Show Must Go On (2004), are collections on his obsession with the rock band Queen. His third, The History of My World Tonight (BlazeVOX, 2006), is a collection of poems.

As a journalist and essayist, his work has appeared in a variety of places, such as Salon, The Morning News, The Daily Beast, Time Out New York, McSweeney's Internet Tendency, and Bookslut.

Currently, Nester is an Associate Professor of English and head of the MFA program at the College of St. Rose. He hosts / curates the Frequency North Writers Series at the college and is one of the coordinators of the Nitty Gritty Slam.
The event will begin at noon with a luncheon buffet at the University Club, 141 Washington Avenue. If you are interested in the luncheon you can send a check for $20.00 (per person), payable to the Friends of Albany Public Library, to the Friends of Albany Public Library, 161 Washington Avenue, Albany, 12210. Reservations must be made by Tuesday, November 13, 2012.
The event will continue at 1:15 with a presentation and reading from Daniel Nester, who will be introduced by Albany Poets president Thom Francis.
For more information, please contact Paul Hacker, pshacker01@gmail.com.