Next Monday, after the dust settles on another Lark Fest this weekend, R.M. Engelhardt is bringing poetry back to Lark Street as the monthly Saint Poem Reading Series returns for another evening of  the "Honest Expression, Truth & Poetry" at the UAG Gallery (247 Lark Street, Albany).
Albany, NY's Traditional Open Mic Dedicated To Poets & Writers & The Spoken Word !


We Return Once Again On The 3rd Monday Of This Month, SEPTEMBER 17th for Another Great Evening Of Poetry For All Poets & Writers At 8pm with Host,  Poet-Writer R.M. Engelhardt.

Come On Out And Share Your Work And Support What Really Matters: The Poet, The Poems & The Old School Open To All Poetry Mic!

Your $3.00 Donation Goes To Support The UAG And Locals Artists & Poets!
All hyperbole and BS about the reading and the local poetry scene aside, Rob has been putting on poetry open mics in the area for a long, long time and this one is no different; poetry, spoken word, period.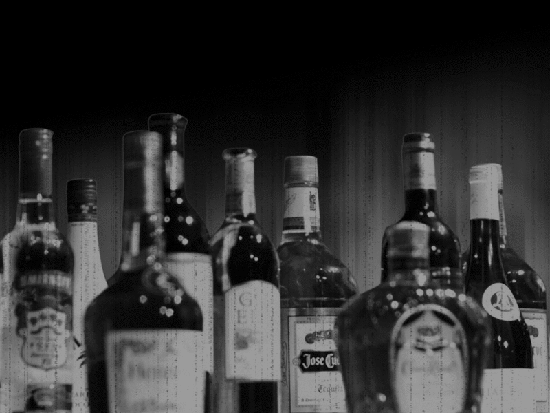 In other news, Engelhardt is embarking on a new project, a new literary e-zine that looks to combine all of the glamour of drunkenness, the beauty of smoking, black and white photography, steampunk, and everything that was once great on his new website. According to the announcement below, the deadline is October 1st with the first "issue" being launched later in the month.
Poet R.M. Engelhardt has launched THE LITERARY ROGUE. A "new online, fancy shmancy electronic type quarterly e-zine out of his hometown Albany,NY which will feature the poetry, art, short stories, reviews and photography of new as well as old established word & visual artists in an old-school style which will celebrate both the past and present of such great genres as noir, pulp fiction, steam-punk, the classic literary drunkard, sly romance and mostly done with a good amount of decadence & little debauchery added in as well on the side. The first issue will be online in late October, 2012 and poets, writers, artists & photographers are invited to submit their work at theliteraryrogue@gmail.com.

For guideline details & submission formats please go to www.theliteraryrogue.com . The submission deadline is October 1st.

Thank You!
To save you time, here are the submission guidelines for this new project from the editor ("Old Scratch"?). If you have any questions regarding the process or the guidelines be sure to email Mr. Engelhardt.
Please send all submissions for THE LITERARY ROGUE to theliteraryrogue@gmail.com with The Words 

FICTION* POETRY* PHOTOGRAPHY Or *ART In the SUBJECT LINE.

THE  GUIDELINES

Fiction? Yes!

THE ROGUE Accepts Fiction!

Fiction submissions can be in the body of an email and go to R.M. Engelhardt, Editor At The Literary Rogue.

The Rogue accepts short fiction-prose pieces under 3000 words.

Photos? Art? Yes! We accept photos and art!

At this time, we are looking for photographs and art to place, (with credit to the artist) on our site page. We feel that photographs add visual interest and set the tone for The Rogue.  And since many people read through pages like this one we can add your art or photo with a link to your website, gallery, blog, etc. etc. Photos and art can be in color and-or black and white. Photographs for possible use need to be high resolution jpgs and by description please add your url to the online location where your work & image is available. Please send as a jpg attachment with your email. A Brief Artist Bio, the names of the works and a little history upon them is required. We would also like your personal "Literary Rogue" self-photo!

More? POETRY & MAYHEM? BRING IT ON DAMN IT!

We are currently accepting your previously unpublished poetry, articles, essays and even  non-fiction and prose-experimental pieces. We are waiting for your mystery, noir and or all forms of rogue activity & writing be it about miscellaneous nights of debauchery and drinking or some dead damn serious work. All poems must be formatted and you may send us up to five poems at a time. A brief bio, and the names of the poems are also required. Please send them to us in a Garamond Font. And again?  We would also like your own personal "Literary Rogue" self-photo!

PAYMENT?

As in the literary world of magazines these days the literary rogue cannot afford a pot to piss in since we have spent all of our money upon alcoholic splendor. However, it would be a great joy to publish your good works for all to see. Afterall, we are famous.

NOTE: SUBMISSIONS DEADLINE OCTOBER 1st 2012 !

Thank you,

The Editor

"Old Scratch"
At this time, we are pretty sure that all submissions will be accepted as long as long as you follow the above guidelines, so send in your work and see it on the World Wide Web!