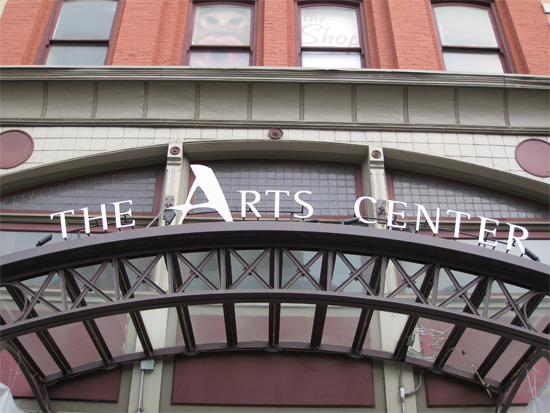 The Arts Center of the Capital Region is looking for volunteers to act as curators for the upcoming BookMarks series. Jill Rafferty-Weinisch, Director of Performing Arts & Outreach for the Arts Center, sent along the following information about the series and potential dates.
If you would like to gt involved or if you have any questions you can contact Jill at The Arts Center at 518.273.0552 x 233 or jill@artscenteronline.org.
The Memoir Project, a program of The Arts Center of the Capital Region, invites members of the Arts Center Literary Committee to volunteer as "curators" for Bookmarks, a series of group readings featuring writing that is grounded broadly in personal experience. The intent of the BookMarks program is provide a forum for writers', including those studying writing in Arts Center classes, to share their work with one another and the broader community.

Here's how it works:

Curators choose a theme and date, and identify the type of work they will consider, including fiction, nonfiction, poetry, scripts, new media and other forms.
The Arts Center advertises the call for entries, receives and keeps track of submissions and shares them with the curator after the deadline.
The curator chooses readers, organizes and hosts the reading.  Works should be evaluated on literary merit, relevance to the individual themes as well as the broader Memoir Project theme (i.e. does the work mine the personal to express the universal?)
Arts Center staff publicizes the event, make a playbill and sets up the space accordingly.

I've met with Marion and discussed the feedback we've received from readers, audience members and curators this year.  We'd like to implement strategies that seem to be working best so that there are some commonalities between each reading.  Here's what we're proposing:

Readings should be not more than 90 minutes long total.  That means about 60 minutes of reading (no more than 8 readers – Fall in love with pieces from more people than that?  We can reserve you a second date if you like!)
Both readers and audience members have requested more "context".  We've gotten lots of positive feedback about curators providing an introduction for each writer and asking questions for frame discussion either after each reader, or at the end.
We have always passed submissions on to curators "blind", meaning that curators don't know who the writers are until after pieces have been chosen.  This is labor intensive and we're hearing that may curators recognize pieces without the names, anyway.  Unless someone has a strong objection, we're going to leave names on this year.  I believe curators can be objective.
We've had lots of questions about multiple submissions so we feel we should be clear: only one submission per curator.  Writers should submit the work they think best fits the theme to any individual curator.  They may submit different works to multiple curators if they choose.
There's been lots of anxiety about editing.  We think the best strategy is to judge a piece "as submitted".  If it is too long, we can invite a writer to cut the work – but let's leave other editing advice to the classroom.  If it otherwise doesn't fit the bill, it shouldn't be chosen.
Everyone loves a party.  Some of you have contributed lovely spreads of food and drink when you've hosted a reading.  While it's much appreciated we recognize that not everyone has the ability to do the same – and we're actually not supposed to be serving alcohol without a permit.  So the Arts Center has allocated a small budget to provide beverages and cookies after each reading.  We'll take care of that so you can focus on the writing.
Lastly, in the past, we have received a small NYSCA literary grant which has allowed us to pay a little stipend to each curator.  Unfortunately, NYSCA has reduced the number of requests we are allowed to make, so that funding stream has been discontinued.  I've spoken to several of you about this and understand some of you are willing to continue as volunteers.  We appreciate it.


 If you'd like to submit a theme this year, please send me the following:

Curator name
Title
Description (poetry, prose, etc.)
Preferred reading date:

Potential dates are (all are at 7pm):

December 10th, 2012
January 14th, 2013
February 11th, 2013
March 11th, 2013
April 8th, 2013
May 13th, 2013

Marion is going to kick the series off on November 5th with the theme of "Family at the Holidays"

I hope you'll mark your calendar and try to make as many of these as you can.  Your input as an audience member is really important too!