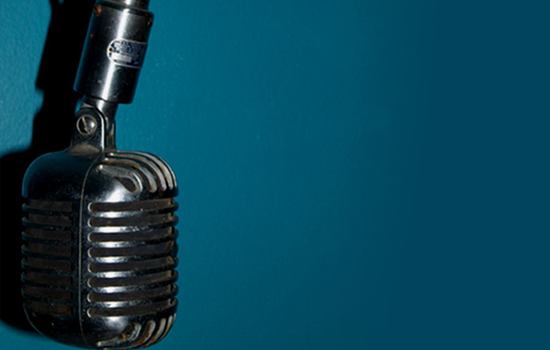 This coming week it looks like the new open mic series at Ben & Jerry's on Lark St. will be kicking off after reschuling last month. This reading will be a one-two punch of poetry and music with the St. Poem Series at the UAG right across the street. Then on Tuesday night Team Nitty Gritty comes back to their home stage after two recent regional slams.  Later in the week, Nitty Gritty slam coach Mojavi will be the feature poet at Dan Wilcox's Third Thursday Poetry Night.
Here's the week ahead…
Monday, July 16
6:30pm – Ben & Jerry's Open Mic
Ben & Jerry's, 250 Lark Street, Albany, NY 12210
A new monthly open mic series for poetry, music, and spoken word at Ben & Jerry's on Lark Street hosted by Laura Baboulis.
7:00pm – Front Parlor Series
Olde English Pub, 683 Broadway, Quackenbush Sq., Albany, NY
At Front Parlor, hosted by Abby Lublin., storytellers volunteer their names in a can, and the MC selects the order at random. (Bribes encouraged.) Tellers share 5-minute stories based on a common theme. Front Parlor also features "Flash Nonfiction"- 1-2 sentence, audience-submitted stories responding to a prompt based on the evening's theme. Flash nonfiction is a relatively painless way to share your stories.
8:00pm – Saint Poem Reading Series
UAG Gallery, 247 Lark Street, Albany
Monthly open mic for poetry and spoken word on Lark Street hosted by local Albany poet R.M. Engelhardt.
8:00pm – Club Harmony
Wok 'N Roll Cafe, 52 Mill Hill Road, Woodstock, NY
Weekly poetry open mic with featured reader hosted by Michael Platsky.
Tuesday, July 17
7:00pm – Emack and Bolio's Open Mic Night
Emack & Bolio's, Delaware Ave., Albany, NY
A weekly open mic for music and poetry
7:00pm – Colonie Tuesday Night Live Poets' Corner
Colonie Town Library, Maxwell Rd, Colonie
Local poets and writers of all ages are invited to present six to ten minutes of their original work at this open reading forum. The public is encouraged to stop in and listen. Hosted by William Robert Foltin.
7:30pm – Nitty Gritty Slam #22
Valentines, 17 New Scotland Ave., Albany
Albany Poets, Urban Guerilla Theatre, and The Frequency North Reading Series are bringing slam back to Albany with the NITTY GRITTY SLAM on the 1st and 3rd Tuesday's of each month. If you're not into slam, but want to get on stage and share your work, we have an open mic before the slam. Sign up begins at 7PM, open mic starts at 7:30, and the slam starts at 8PM. Admission is $5.00 ($3.00 with student ID).
Wednesday, July 18
8:00pm – Pauly's Hotel Open Mic Night
Pauly's Hotel, 337 Central Ave., Albany, NY
Poetry, Music, Comedy and more take center stage at Pauly's weekly Open Mic Night hosted by Keith Spencer.
Thursday, July 19
7:00pm – Rockhill Bakehouse Open Mic
Rockhill Bakehouse Cafe, 19 Exchange Street, Glens Falls, NY
Weekly open mic for musicians and writers
7:30pm – Third Thursday Poetry Night
Social Justice Center, 33 Central Ave, Albany, NY
Monthly open mic hosted by Dan Wilcox with a $3.00 suggested donation where each poet can read "one poem". This month's featured poet is Mojavi.
8:00pm – Starving Artist Thursdays
Hudson River Coffee House, 227 Quail Street, Albany, NY 12203
A weekly open Mic for music, poetry, and spoken word at one of Albany's best new coffee shops.
Friday, July 20
9:00pm – Urban Guerilla Theatre
The Linda, 339 Central Ave., Albany
Urban Guerilla Theatre is a Poetry/Spoken Word/Performance artists' collective based in Albany, NY dedicated to reviving, redefining, and revolutionizing spoken word. The group employs various styles of poetry, music, spoken word and theatre to address life, love, relationships, social and societal issues. UGT also uses their open mic readings to host events and create an artistic space to house and develop artists and upcoming poets.
Saturday, July 21
7:00pm – Poets in the Park
Washington Park, Albany, NY
Saturdays in July at the Robert Burns statue, Washington Park, Albany at Henry Johnson Blvd. & Hudson Ave. The featured poets for the second reading of the 2012 season are the Women Poets of Willett St.: Sylvia Barnard and Carolee Sherwood.