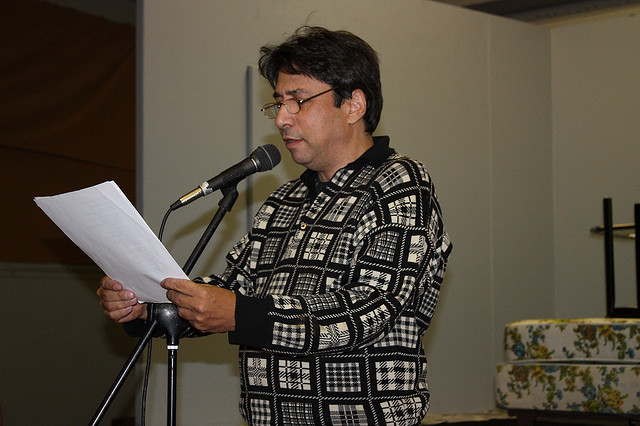 On Thursday, August 9th at 7:00PM, Teresa Costa will be hosting the monthly poetry open mic at the largest used book store in Ulster county, Bohemian Book Bin in Lake Katrine. This months featured poets are Bruce Weber and Joanne Pagano-Weber.
Here is a little more information on the features:
Bruce Weber is the author of five previously published books of poetry, These Poems are Not Pretty (Miami: Palmetto Press, 1992), How the Poem Died (New York: Linear Arts, 1998), Poetic Justice (Icon Press, 2004), The First Time I Had Sex with T. S. Eliot (Venom Press, 2004), and The Breakup Of My First Marriage (Rogue Scholars Press). His work has also appeared in numerous magazines. Bruce has performed regularly in the New York area, both alone and with his group, Bruce Weber's No Chance Ensemble, and has produced the CD Let's Dine Like Jack Johnson Tonight. He is the producer of the 18 years running Alternative New Year's Day Spoken Word/Performance Extravaganza. By day, he is Senior Curator of the National Academy Museum.

Joanne Pagano-Weber is a writer of fiction who is also a visual artist and performer. Among other places her work has been published in Word Thursdays Anthology, Curare, and Breukelen Magazine, and performed on Let's Dine Like Jack Johnson Tonight, a CD by The No Chance Ensemble, of which she is a member and director. She has performed at numerous venues in New York, including The Knitting Factory and Dixon Place with the ensemble, or as a featured writer. She is currently working toward an exhibition of paintings at Art 101 in Williamsburg, Brooklyn.