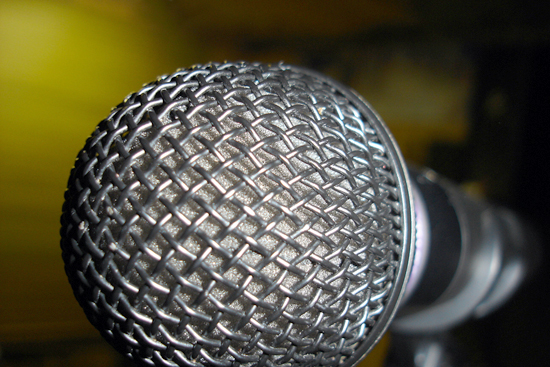 We had a great week of poetry and spoken word in Albany this past week. Now let's take a look at what is coming up in another busy week in Poetryland.
Sunday, June 24
3:00pm – Sunday Four Poetry Open Mic
Old Songs Community Center, 37 South Main Street, Voorheesville
Open Mic for poets and poetry with featured poet Bernadette Mayer. Hosted by Dennis Sullivan, Mike Burke, and Edie Abrams.
Monday, June 25
7:30pm – Poets Speak Loud
McGeary's, 4 Clinton Square, Albany, NY
Poets Speak Loud is a monthly open mic for poetry and spoken word with a featured poet hosted by local poet Mary Panza at McGeary's in downtown Albanyon the last Monday of the month. Sign-up for the open mic is 7:00pm, we start around 8pm. This month's featured poet is Alicia Ortiz.
8:00pm – Club Harmony
Wok 'N Roll Cafe, 52 Mill Hill Road, Woodstock, NY
Weekly poetry open mic with featured reader hosted by Michael Platsky.
Tuesday, June 26
7:00pm – Emack and Bolio's Open Mic Night
Emack & Bolio's, Delaware Ave., Albany, NY
A weekly open mic for music and poetry
Wednesday, June 27
8:00pm – Pauly's Hotel Open Mic Night
Pauly's Hotel, 337 Central Ave., Albany, NY
Poetry, Music, Comedy and more take center stage at Pauly's weekly Open Mic Night hosted by Keith Spencer.
Thursday, June 28
7:00pm – Rockhill Bakehouse Open Mic
Rockhill Bakehouse Cafe, 19 Exchange Street, Glens Falls, NY
Weekly open mic for musicians and writers
7:00pm – Word Thursdays
Bright Hill Center, 94 Church St., Treadwell, NY
Open Mic followed by features YaliniDream and Jay Rogoff. Hosted by Bertha Rogers.
8:00pm – Starving Artist Thursdays
Hudson River Coffee House, 227 Quail Street, Albany, NY 12203
A weekly open Mic for music, poetry, and spoken word at one of Albany's best new coffee shops.
Friday, June 29
7:00pm – Between The Lines
Francesca's Cafe, 461 Broadway, Troy, NY
A new monthly poetry open mic series hosted by Team Nitty Gritty member D. Colin as part of Troy Night Out. $5.00 donation requested. For more info email: poet.d.colin@gmail.com
7:00pm – New Surrealist Institute Reading
Tierra Coffee Roasters, 1038 Madison Avenue, Albany, NY
The Inaugural Reading of the New Surrealist Institute featuring Alaine Cohen, Harvey Havel, Allen Parmenter, and John Allen. $2.00 Suggested Donation is appreciated.
For a full listing of all of the poetry and spoken word events in the area, head over to the events calendar page.