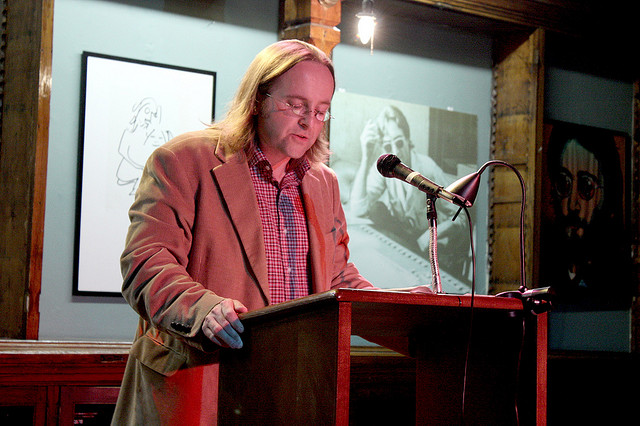 When one of our fellow poets needs help, we step up and do what we can to pitch in. On June 10 in New Paltz there will be a gathering of poets reading their work all to raise money for our friend Robert Milby.
Robert has always been one of the busiest men in the poetry community by hosting, organizing, and performing at many of the open mics and events in the Hudson Valley. He is certainly worthy of our help as he battles Chronic Lyme Disease and heavy metal poisoning with no insurance.
Here is more information on the event:
Arts To The Rescue: Read For Robert

Who in the Valley has not benefited from Robert Milby's poetry and passion?

Robert has been diagnosed with Chronic Lyme Disease & heavy metal poisoning. He has no health insurance. We are trying to help him in many through this horribly difficult time.

On Sunday, June 10, please join Marina Mati, Jim Eve, Glenn Werner, Adrianna Delgado, Christopher Wheeling, Mike Jurkovic, & other poets along with musicians Judith Tulloch, Bob Torsello, & Jim Coyle to raise money for his medical treatments. $5 donation. We will be reading many of the classic poets dear to Robert's heart.

Please attend & spread the word.
This event is happening at the Cafeteria Coffee Shop on Main Street in New Paltz on Sunday, June 10 from 1-6pm.