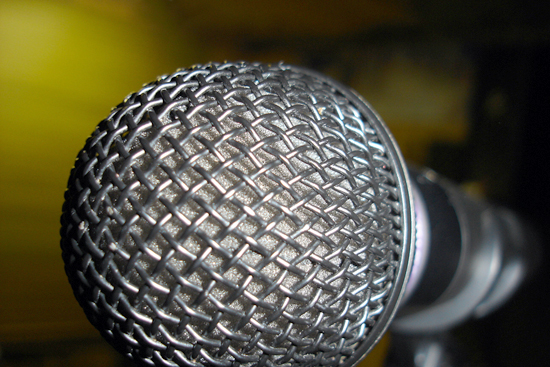 We have a lot of poetry events coming up next week. For another week in a row, there are seven full days of open mics and readings going on the upstate area starting on Sunday, May 20 with a great reading by the Delmar Writers group at the Bethlehem Library.
Sunday, May 20
2:00pm – Delmar Writers Reading
Bethlehem Library, 451 Delaware Avenue, Delmar, NY
The Delmar Writers will be reading at the Bethlehem Library, 451 Delaware Avenue, Delmar, NY.   Join them for a unique program where each prose piece will be echoed by a poem.  There will also be segments of poetry, as well.  Refreshments will be served.  A table of free books will be available, as well as books for sale from the authors.
Monday, May 21
5:30pm – Saint Poem: Coffee, Cigarettes & An Old School Open Mic For Poets On Lark
UAG Gallery, 247 Lark Street, Albany, NY 12210
Coffee, Cigarettes & An Old School Open Mic For Poets On Lark Street. New & Old Poets, Writers Welcome. This is an open mic. Hosted by R.M. Engelhardt.
7:00pm – Front Parlor Series
Olde English Pub, 683 Broadway, Quackenbush Sq., Albany, NY
At Front Parlor, hosted by Abby Lublin., storytellers volunteer their names in a can, and the MC selects the order at random. (Bribes encouraged.) Tellers share 5-minute stories based on a common theme.  Front Parlor also features "Flash Nonfiction"- 1-2 sentence, audience-submitted stories responding to a prompt based on the evening's theme.  Flash nonfiction is a relatively painless way to share your stories.
7:30pm – Poets Speak Loud
McGeary's, 4 Clinton Square, Albany, NY
On Monday, May 21 we will be hosting a special edition of Poets Speak Loud at McGeary's hosted by Mary Panza. For this one night only poetry and spoken word will be mixed with the music of the Rambling Jug Stompers. This month our Featured Poet at Poets Speak Loud on the the Albany Poets website is Carlos Garcia.
7:30pm – Spring Street Reading Series
Spring Street Gallery, 110 Spring St., Saratoga Springs, NY
Spring Street Reading Series featuring Jon Katz. Seating limited to first 30; call 518-587-6433 for reservation. Co-sponsored by the Adirondack Center for Writing and the Spring Street Gallery.
8:00pm – Club Harmony
Wok 'N Roll Cafe, 52 Mill Hill Road, Woodstock, NY
Weekly poetry open mic with featured reader hosted by Michael Platsky.
Tuesday, May 22
7:00pm – Emack and Bolio's Open Mic Night
Emack & Bolio's, Delaware Ave., Albany, NY
A weekly open mic for music and poetry
Wednesday, May 23
8:00pm – Pauly's Hotel Open Mic Night
Pauly's Hotel, 337 Central Ave., Albany, NY
Poetry, Music, Comedy and more take center stage at Pauly's weekly Open Mic Night hosted by Keith Spencer.
Thursday, May 24
7:00pm – Rockhill Bakehouse Open Mic
Rockhill Bakehouse Cafe, 19 Exchange Street, Glens Falls, NY
Weekly open mic for musicians and writers
7:00pm – Every Other Thursday Night Poets
Voorheesville Public Library, 51 School Street, Voorheesville, NY
Adult Poetry Writers Support Group. Bring your own work for critique. No signup nec. Hosted by Dennis Sullivan.
7:00pm – Word Thursdays
Bright Hill Center, 94 Church St., Treadwell, NY
Open Mic followed by features New York Poet Jeanne Marie Beaumont and Olean Poet Helen Ruggieri. Hosted by Bertha Rogers.
8:00pm – Starving Artist Thursdays
Hudson River Coffee House, 227 Quail Street, Albany, NY 12203
A weekly open Mic for music, poetry, and spoken word at one of Albany's best new coffee shops.
Friday, May 25
6:30pm – Poetry at Pine Hollow
Pine Hollow Arboretum Visitors Center, 16 Maple Ave., Slingerlands, NY
Open mic (three short poems, two longer poems, or two pages of prose) with featured poets Judith Kerman and Helen Ruggieri. Hosted by Alan Casline. Light refreshments. Donations welcomed.
Saturday, May 26
5:00pm – Heyday Poetry Series
Half Moon Books, 35 North Front Street, Kingston, NY, 12401
The Heyday Poetry Series at Half-Moon Books is every 4th Saturday of each month, hosted by Chris Wood. Open mic follows featured poet Walter Worden, suggested donation of $3.00 to support the feature. Acoustic music is also welcome! Come and share something with us, or just enjoy the performances and refreshments.
For our friends in Western Mass and Conneticut, be sure to check out The Poetry News from Lori Desrosiers. This is a weekly rundown of all of the readings, events, and open mics happening in New England.